Welcome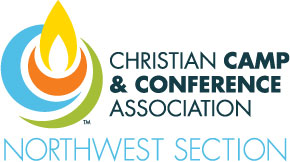 Welcome to CCCA's Northwest Section website. The Northwest Section is made up of CCCA member camps from Washington and Oregon. On this site, you'll find:
The Section Members tab provides a list of all CCCA member camps in the Northwest Section. Find out where member camps are located, then drill down to additional information about these great camps.
On the Section Leadership tab, you'll find information regarding the leadership of both the Great Northern Region (of which we are a part) and local section leadership.
Visit the News and Events tab for camp related news, our NW Sections newsletters and details about the upcoming annual National conference hosted by CCCA.
The Sectional Conference tab provides details about our annual NW sectional conference where local Northwest Christian camps come together for two to three days of worship, fellowship, networking and fun. If you are not a part of CCCA, no problem. You can still attend. Check out the Sectional Conference tab for more information.
Finally, the Section Connection tab provides members with various resources, including links to various ways to communicate within — and outside of — our section.
On behalf of CCCA and the CCCA Northwest Section, thanks for visiting, and we hope to see you at one of our member camps and conferences soon!



Check out the SECTIONAL TAB above for more info on UPCOMING SECTIONAL EVENTS

Super Sectional- February 28-March 2, 2023 Coeur d'Alene Resort, ID

Not getting our Sectional Emails? Update your contact info with us by clicking HERE
Members
Leadership
VENDOR RELATIONS
Jason Birman
Camp Morrow Bible Conference
79551 Morrow Road
Wamic, OR 97063

(541) 544-2971
Region Representative

Joe Fahlman
Great Northern Region
(2020-2023)

President

Kimberly Mallory —2022-2024
Camp Gilead
30919 N.E. Carnation Farm Rd.
Carnation, Washington 98014-5501

(503) 787-3828

President Elect

Secretary

LeAnn Beebe
Twin Rocks
18705 Highway 101 N
Rockaway Beach, OR 97136

(503) 355-2284

Treasurer

Angela Fahlman —2022-2024
Trout Creek Bible Camp
38105 SE Gorden Creek Road
Corbett, OR 97019

(360) 652-7575, ext. 2237

Communications

Liz McBride
Cannon Beach Conference Center
PO Box 389
Cannon Beach, OR 97110

(503) 436-1501

Government Relations Coordinator

Dave Bertz
Camp Tadmor
43943 McDowell Creek Dr
Lebanon, OR 97355

(541) 451-4270 ext. 25

NextGen Coordinator

Maggie Hardy
CRISTA Camps - Miracle Ranch & Island Lake
15999 Sidney Rd SW
Port Orchard, WA 98367

(479) 427-9266

Past President

Jane Schmidt —2022-2024
Camp Tapawingo
22505 Black Rock Rd.
Falls City, OR 97344-9788

(503) 787-3828

Vendor Relations

Jason Birman
Camp Morrow Bible Conference
79551 Morrow Road
Wamic, OR 97063

(541) 544-2971

Member At Large

Member At Large

Apply to fill this role!

Member At Large

Apply to fill this role!
News and Events
Great Northern Region & National News

A week at camp is full of amazing memories, exciting opportunities, new friendships and encounters with God. Help you...
Read more...
Posted: 07/08/2022

A week at camp is full of time with friends, games, good food, and unforgettable memories, making it your child's...
Read more...
Posted: 06/08/2022

The Child Mind Institute reported that the average American child spends over seven hours a day...
Read more...
Posted: 05/06/2022
Section Presidents Briefing
Events
February 2023

S
M
T
W
T
F
S
1
2
3
4
5
6
7
8
9
10
11
12
13
14
15
16
17
18
19
20
21
22
23
24
25
26
27
28

List of Events for
2/1/2023 to 2/1/2024
Sectional
COVID-19 Notification
As they become available, dates and location for the 2023 Sectional Event will be posted below. The section cabinet and CCCA leadership will regularly review plans in light of COVID-19. This page will be updated as plans develop closer to the event. Please check back or reach out to the section president with any questions.
CCCA NW/N. Rockies 2023 Super Sectional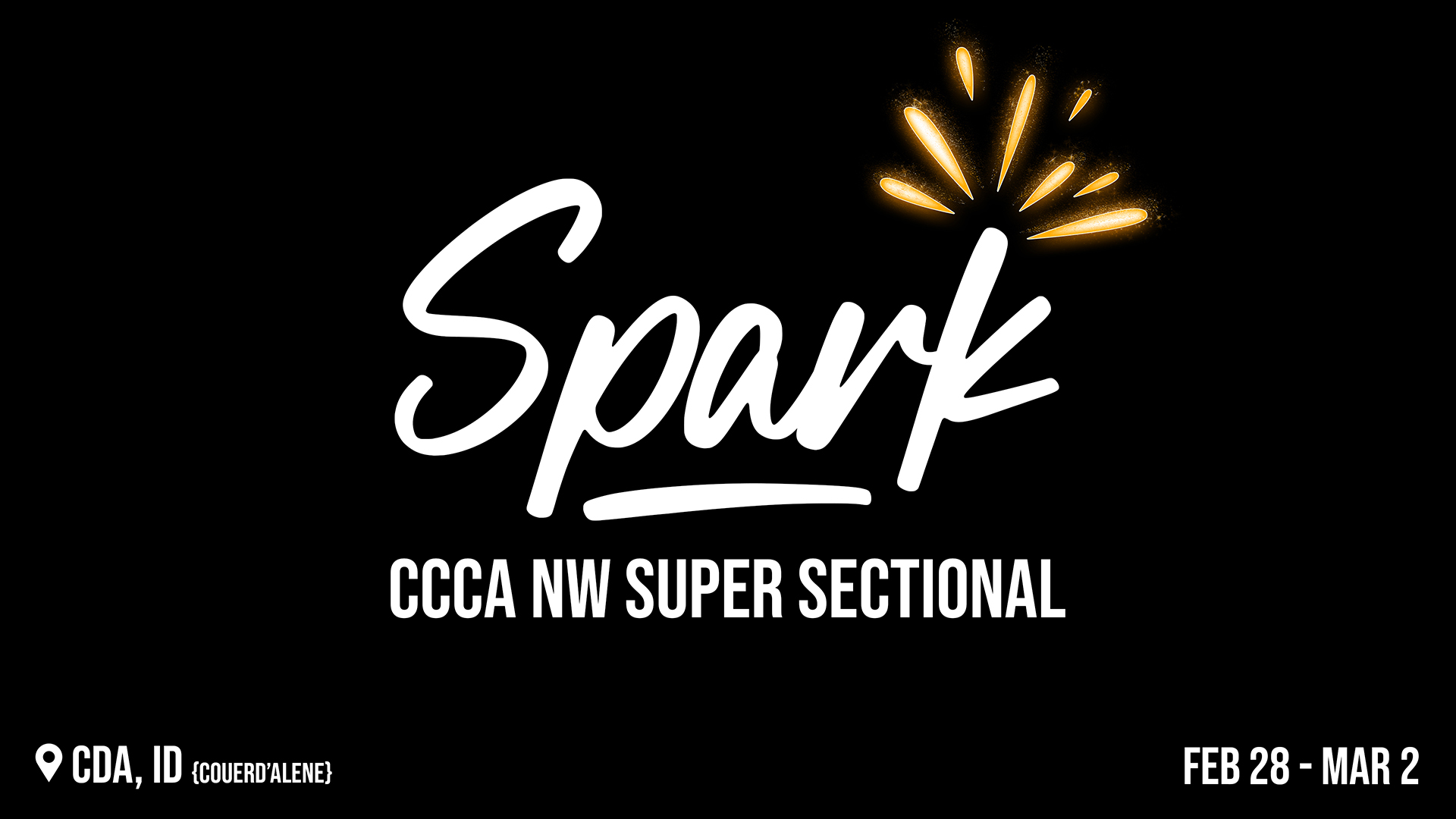 February 28 - March 2, 2023
Coeur d'Alene Resort
115 S 2nd St.
Coeur D Alene, ID 83814
VENDORS: Contact Jason Birman for information about exhibiting at the sectional.
Not getting our Sectional Emails? Update your contact info with us by clicking HERE
Don't forget to book your rooms:
Call Coeur d'Alene Resort at 855-999-7998
Program
Bill Clem
Speaker
Bill surrendered my life to Christ as a Junior Higher at Trout Creek Bible Camp in Corbett, Or. and worked on staff there during my summers in college. Bill has been a youth, college, and family pastor, a college and seminary professor, a church planter and a campus pastor at two multi site churches. He loves to partner with ministries in their disciple making activities. Bill and his wife live in Wenatchee and have four adult children, twelve grandchildren, and a bulldog named Zoe.
David Harsh
Worship Leader
David Harsh loves to lead God's people in worship and has spent over a decade on staff in church worship ministry, as well as touring nationally with his innovative, message-driven music. The Lord has impacted David's faith journey through many camp experiences throughout the Pacific Northwest, and he's honored to serve the CCCA for his third time. Learn more about David's ministry at www.DavidHarsh.com and his unique online guitar experience at www.GuitarSuccess4U.com.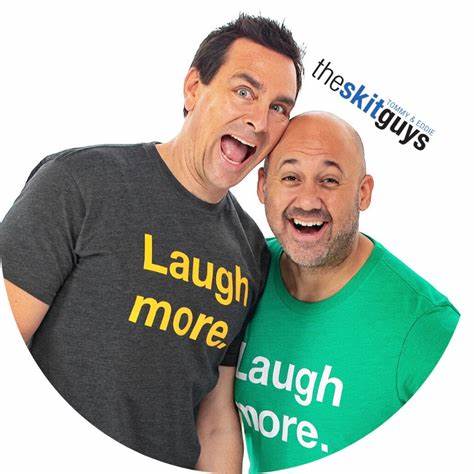 Comedy Night
Tommy Woodard and Eddie James, the men who form the widely popular comedy duo The Skit Guys, have been best friends since high school. With encouragement and guidance from their youth pastor, the guys started to write and perform skits for their youth group. Since their high-school days, they've been writing and performing hilarious and poignant skits live around the world and on camera.

Their SkitGuys.com website (https://www.skitguys.com) has grown into a treasured media resource for families, pastors and churches. Their numerous short films, skits, and scripts are used to reach families all over the world. When The Skit Guys aren't performing or shooting new short films, both Tommy and Eddie serve in their local churches, enjoy good food (especially pizza and fries!), and love life with their families.
Lodging
Book your Rooms by calling the Coeur d'Alene Resort at 855-999-7998.
* Prices and availability are guaranteed until January 16, after that, is subject to hotel availability.
It's a great opportunity to extend your downtime and come a day early or stay a day later to enjoy the resort at these great prices.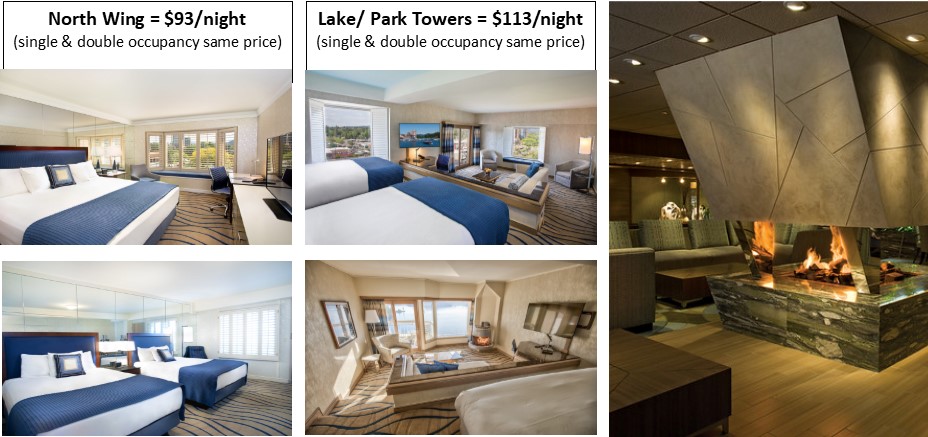 Workshops
You will not want to miss the opportunity to attend FOUR workshops designed to SPARK your passion and purpose to serve effectively in the camp ministry God has placed you at. Some of our workshops will include the :following topics:

• Strengthening your Camp for Today's Culture
• Leadership Coaching for Organizational Health
• Thriving Camp Boards
• Staff Relationships: Onboarding, Conflict Resolution, Mental Health, Training
• Fundamentals of Camp Ministry: Vision & Sustainability, Financial Health
• Programming Tips & Tricks
• The Ebb & Flow of Camp Ministry
• Married in Ministry
• Honing our Skills: Workshop #4 will offer topics specific to our core disciplines: Guest Services, Food Service, Programming, Business & Operations, Business & Operations, Marketing & Communications, Board & Executive Leadership


SCHEDULE
February 28 * Tuesday
1:00 – 5:00 PM * Registration Desk Opens
3:00 PM *Early Bird Workshop (optional)
5:00 PM * Kickoff Meeting
6:00 PM * Dinner (with connection groups)
7:30 PM * General Session
9:30 PM * Late Night: CONCERT with DAVID HARSH

March 1 * Wednesday
7:45 AM * Breakfast
9:00 AM * General Session
10:45 AM * Workshop 2
12:00 – 3:00 PM * Exhibitors & Free Time
1:30 PM * CDA Resort Tours
3:00 PM * Workshop 3
4:30 PM * Workshop 4
6:00 PM * Dinner
7:30 PM * General Session
9:30 PM * Late Night: COMEDY NIGHT with SKIT GUYS

March 2 * Thursday
8:30 AM * Breakfast & General Session
9:15 AM * General Session
10:30-11:00 AM * Check out of rooms

Don't forget to book your rooms:
Call Coeur d'Alene Resort at 855-999-7998
Not getting our Sectional Emails? Update your contact info with us by clicking HERE
Your Section Page || All Sectionals
NextGen

NextGen coordination will take place at a section level, with assistance from the CCCA National Offices. Find out how you can get involved in NextGen, either as a mentor, or a mentee.
NextGen Coordinators: Access your NextGen Coordinators Toolbox. Please contact CCCA with any information or questions you have at: info@ccca.org.
Connection
YOU'VE GOT QUESTIONS. YOU'VE GOT ANSWERS.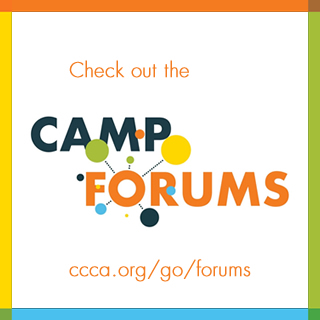 One of the greatest benefits of an association is the ability to ask colleagues what's been proven to work in their organization. For CCCA members, having access to insider information and best practices saves time and money. Check out CCCA's Camp Forums to find topics of interest to help you excel in your role at camp.
Section Manual
Download the latest Section Manual.
All Sections
View all sections.