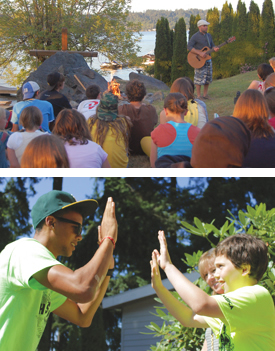 Camp is so many things…
Camp is a chance for kids and teenagers to escape the constant pressures and distractions of their everyday lives. It's an open door to new adventures. It's a place for them to discover their purpose and consider their future. Camp is life changing. And Christian camps provide an eternal perspective by demonstrating the love of God through the counselors and staff who serve as positive role models for campers.
CCCA member camps are all of that, and so much more. You can trust that CCCA member camps are committed to giving your children the best possible camp experience.
You'll also find camps and conference centers that are perfect for adult guest groups, men's and women's retreats, staff training, marriage conferences and other getaways. We make searching for the right camp or conference center easy. Just enter your zip code and other criteria and click the Search button to find what you're looking for.
By clicking on the Search button, you are agreeing to abide by the Conditions of Use for this site and directory.