---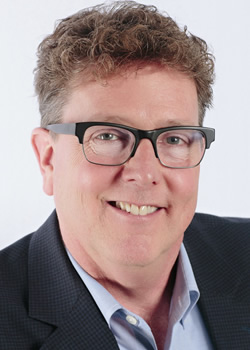 May 16 - Generational Diversity in the Workplace
For the first time in history, today's workplace has four to five generations that must work together on a daily basis. It can lead to either incredible collaboration or dysfunction. This engaging webinar offers a peek into the various generations, what they value, how they communicate best and what leaders must do to connect with each one and equip them to work as a high performing team together. Dr. Tim Elmore will describe the primary characteristics of each generation in the workforce, identify best communication practices for teammates of varying ages, and establish an individual action plan to improve specific coworker interactions.
About Tim Elmore
Dr. Tim Elmore is the founder and president of Growing Leaders, a nonprofit organization created to develop emerging leaders. He and his team equip secondary school students, college students and recent graduates from thousands of campuses across the U.S. and around the world to think and act like authentic leaders. Since founding Growing Leaders, he has spoken to more than 500,000 students, coaches, teachers and parents and the organization has partnered with more than 8,000 diverse schools, universities and organizations. Tim's expertise on the emerging generation and generational diversity has led to media coverage in The Huffington Post, The Wall Street Journal, Forbes.com, USA Today and The Washington Post. Most recently, Tim was named as one of the Top 100 Leadership Speakers of 2018 in Inc. magazine. He is the author of more than 30 books, including the best-selling "Generation iY: Our Last Chance to Save Their Future," "Habitudes®: Images that Form Leadership Habits and Attitudes," "Life Giving Mentors," and "12 Huge Mistakes Parents Can Avoid: Leading Your Kids to Succeed in Life."

---
Brand New from CCCA!
---
Previous Excellence in Training Events