October 23, 2018
The Things That are Caesar's: How a government advocacy program can save you money and headache
---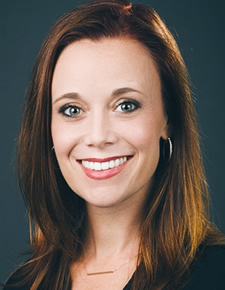 Have you ever been handed a rule or regulation that negatively affected your camp? Has a law ever been passed that interfered with your ministry? Ever received a tax bill you weren't expecting your camp to be responsible for? Learn how to make government your friend, not your enemy, with proactive strategies to avoid these pitfalls in the first place. Join Jamie Lord as she provides tools for navigating the various processes of government in the event things go awry.
About Jamie Lord

Jamie Lord is a government affairs consultant. She has been lobbying the Georgia legislature for more than a decade, helping nonprofits advocate for their cause before legislative, executive and regulatory segments of government. She holds a B.A. in political science from Georgia State University and lives in Atlanta with her husband Andy, their son Oliver, and their dog Hank.

---
Brand New from CCCA!
---
Previous Excellence in Training Events
Creating Balance at Work and Home

Robyn Dykstra - Author and speaker
Original Broadcast:
Jan. 16, 2018
Civility in an Uncivilized World

Glenn Packiam - Associate Senior Pastor, New Life Church, Colorado Springs
Original Broadcast:
Feb. 21, 2018
Staff Training, Supervision, Care and Culture

Rob Ribbe, Ph.D. & Rachael Cyrus -
Wheaton College Graduate School
Original Broadcast:
Mar. 20, 2018
Creating a Camp Experience for Kids in Foster Care

Jeff Juhala - Royal Family KIDS, Inc.
Original Broadcast:
April 17, 2018
Suicide Prevention Training

Craig Lomax - Rock-N-Water
Original Broadcast:
April 24, 2018
Healthy Teams

Dave Marks
Original Broadcast:
May 22, 2018
Camp Creates a Place to Hear From God /
The Joy of Giving / Healthy Feedback at Camp

Brandon Heath,
Kim Lester,
Brian Brandt
Original Broadcast:
Early June, 2018
Building Trust Within Your Ministry /
Women in Leadership / The Heartbeat of Jesus

David Horsager,
Trillia Newbell,
Peter Reid
Original Broadcast:
Late June, 2018
Journeying with Young Leaders /
Enhance Your Photography and Videography / Camp Tele
medicine

Dr. Kara Powell,
Donnie Rosie,
Doug McClain with Lauren Ingram
Original Broadcast:
Early July, 2018
Thoughtful Planning to Reality /
Social Media Like a Pro / Unity Through Worship

Garret Larsen,
Jenna Frank,
Jonathan Allen
Original Broadcast:
Late July, 2018
Youth Ministry Today /
Planned Giving / Pornography in Culture

Crystal Kirgiss,
Greg Ring,
Sharon Hersh
Original Broadcast:
Early August, 2018
Challenges in Ministry /
Legal Issues / Suicide Prevention

Eugene Cho,
Jon Ruybalid,
Craig Lomax
Original Broadcast:
Late August, 2018
What It Takes to Be a Royal Family KIDS Camp Facility

Jeff Juhala - Royal Family KIDS
Original Broadcast:
September 18, 2018