---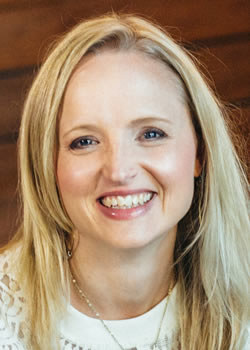 April 9 - Think Up: Discover the Perspective Shifts to Think Differently and Lead Better
In a hustle culture filled with a never-ending "get it done" mentality, the idea of slowing down and focusing on self-leadership is, unfortunately, nearly nonexistent for many leaders until it's too late. Whether you're a twenty-something just entering the ministry world or a seasoned leader, your lasting impact is related to the perspectives you grasp. This session will offer key perspective shifts that can equip you with the skills to lead well in whatever challenges you're facing. You will be challenged to look at your leadership from a more holistic perspective with greater self-awareness and lasting impact.
About Jenni Catron
Jenni Catron is a leadership coach, author and speaker. Her passion is to lead well and to inspire, equip and encourage others to do the same. She speaks at conferences and churches nationwide, seeking to help others develop their leadership gifts and lead confidently in the different spheres of influence God has granted them. As founder and CEO of The 4Sight Group, she consults organizations on leadership, team culture and organizational health. Jenni is the author of several books including "Clout: Discover and Unleash Your God-Given Influence and The 4 Dimensions of Extraordinary Leadership." Jenni can be found on social media at @jennicatron and at www.get4sight.com.

---
Brand New from CCCA!
---
Previous Excellence in Training Events