January 10, 2019
How to Build a Successful Recruiting Strategy
---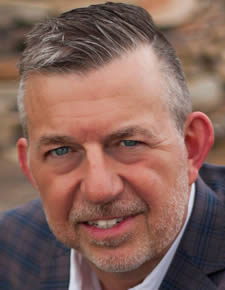 It's no secret your ministry wants to succeed. It's also no surprise that your employees want to succeed! There's often a strong, positive relationship between the two—when employees succeed, so do the organizations they serve. How can camps and conference centers most effectively find, train, motivate and encourage employees' success? Join Mark Griffin to learn tips to market your camp in today's difficult labor situation, find out where organizations are finding employees and the three most important steps of an effective hiring process.
About Mark Griffin

Mark A. Griffin is the founder and chief consultant of In HIS Name HR LLC, a human resources outsourcing and career coaching firm created to help organizations pilot the complex issues of managing HR. As a human resources professional with 20-plus years of experience in both public (Quaker Oats Company, Kodak Inc., Merck Inc.) and private companies, Mark is passionate about building high-performance workplaces by implementing best practices while leading organizations with strong values. Mark and his wife Gail have two adult children, and attend LCBC Church. Mark has coached leaders on "Business as Mission" as far away as Eastern Europe, India, Haiti, Honduras, Nicaragua and the Dominican Republic. He's the author of "How to Build 'Kingdom-Minded' Organizations" and "College to Career: The Student Guide to Career and Life Navigation."

---
Brand New from CCCA!
---
Previous Excellence in Training Events
Creating Balance at Work and Home

Robyn Dykstra - Author and speaker
Original Broadcast:
Jan. 16, 2018
Civility in an Uncivilized World

Glenn Packiam - Associate Senior Pastor, New Life Church, Colorado Springs
Original Broadcast:
Feb. 21, 2018
Staff Training, Supervision, Care and Culture

Rob Ribbe, Ph.D. & Rachael Cyrus -
Wheaton College Graduate School
Original Broadcast:
Mar. 20, 2018
Creating a Camp Experience for Kids in Foster Care

Jeff Juhala - Royal Family KIDS, Inc.
Original Broadcast:
April 17, 2018
Suicide Prevention Training

Craig Lomax - Rock-N-Water
Original Broadcast:
April 24, 2018
Healthy Teams

Dave Marks
Original Broadcast:
May 22, 2018
Camp Creates a Place to Hear From God /
The Joy of Giving / Healthy Feedback at Camp

Brandon Heath,
Kim Lester,
Brian Brandt
Original Broadcast:
Early June, 2018
Building Trust Within Your Ministry /
Women in Leadership / The Heartbeat of Jesus

David Horsager,
Trillia Newbell,
Peter Reid
Original Broadcast:
Late June, 2018
Journeying with Young Leaders /
Enhance Your Photography and Videography / Camp Tele
medicine

Dr. Kara Powell,
Donnie Rosie,
Doug McClain with Lauren Ingram
Original Broadcast:
Early July, 2018
Thoughtful Planning to Reality /
Social Media Like a Pro / Unity Through Worship

Garret Larsen,
Jenna Frank,
Jonathan Allen
Original Broadcast:
Late July, 2018
Youth Ministry Today /
Planned Giving / Pornography in Culture

Crystal Kirgiss,
Greg Ring,
Sharon Hersh
Original Broadcast:
Early August, 2018
Challenges in Ministry /
Legal Issues / Suicide Prevention

Eugene Cho,
Jon Ruybalid,
Craig Lomax
Original Broadcast:
Late August, 2018
What It Takes to Be a Royal Family KIDS Camp Facility

Jeff Juhala - Royal Family KIDS
Original Broadcast:
September 18, 2018
Government Advocacy Program

Jamie Lord
Original Broadcast:
October 23, 2018
Using Your No-phone Policy
to Teach Campers About Digital Wellness

Michael Mercier - Screen Education
Original Broadcast:
November 13, 2018
Ministering With and to Youth of Color

Marcos Canales
Original Broadcast:
December 11, 2018