Excellence in Training is a CCCA strategic initiative designed to deliver training that is relevant to Christian camping, powerful in its impact and easily accessible. CCCA aims to deliver training opportunities, resources and experiences that will maximize ministry for members.
---
Monday, December 11, 2023


Faith Formation at Camp: Communicating the life-changing power of camp to key constituents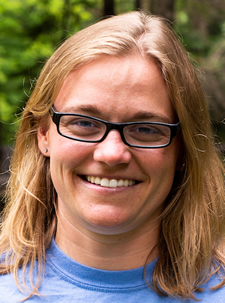 As we think about the mountaintop experience camp offers to students, it's helpful to look at how the framework for faith development through repeat years at camp helps kids own their faith and stay committed into adulthood. In this webinar, Rachael Botting will share outcomes from recent research on the impact of camp, and offer ideas for communicating with key constituents to build a plan for collaboration in ministry.

Join us to:

Discover what research revealed about how camp creates experiences that build upon one another, impacting campers differently year after year.
Learn more about how kids who attend camp regularly develop an "owned faith" and how your ministry's partnership with parents and churches can help set campers on a path to lifelong faith.
Find key language to help communicate to key constituents that camp provides the necessary mountaintop experience in a person's faith journey.
This webinar is sponsored by Church Mutual Insurance Group.
About Rachael Botting
Rachael Botting is a staff and faculty member at HoneyRock, Center for Leadership Development of Wheaton College. She teaches courses on the philosophy of ministry, program planning, research and evaluation. Rachael recently completed her Ph.D. from Biola University and is working on a project funded by the Lilly Foundation that will strengthen partnerships between camps, families and churches. She lives in Palmyra, New York, with her husband, Tim, and sons, Levi and Emmett and enjoys all forms of skiing!

---
Previous Excellence in Training Events