Initiatives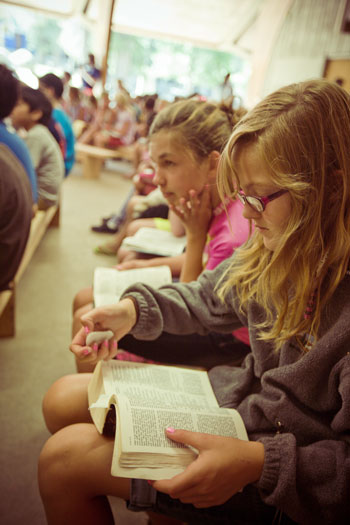 Want an inside peek at the heart of CCCA? Take a look at our initiatives, and you'll quickly see what drives us to do what we do for our members.
Our initiatives bring kids to life in Christ and adults to renewed hope in our Savior.
The efforts that CCCA puts into our strategic initiatives is magnified and brought to fruition by the committed work of our members. CCCA's initiatives help member camps and retreats maximize their ministries and enhance the esteem for the camp and conference movement.
Beyond the everyday services and work of CCCA, strategic initiatives extend our strengths and our members' reach further than what we might otherwise dream of in our day-to-day operations.
A strategic initiative has three important distinctions that set it apart from routine daily operations of the Association.
It requires significant executive attention in the fiscal year(s) in which it is affirmed by the board.
It carries substantial potential to positively impact the ministries of CCCA members and the movement of Christian camping.
It serves to meet an identified need of CCCA members and/or the movement of Christian camping.
Initiatives are created as the need is recognized and as our resources allow. In most years, we create or administer an average of three initiatives. Some initiatives run multiple years, and some initiatives transition into ongoing programs that CCCA offers to its members.
Each year, the CCCA board prayerfully considers and votes at the annual meeting to select which strategic initiatives CCCA supports that year. Specific initiative suggestions are brought to the board by CCCA President/CEO Gregg Hunter, based on his daily interactions and experiences in the Christian camp environment.
As an example, CCCA's four initiatives for 2015 cover a breadth and depth of purpose.
The Power of Camp
The Power of Camp is a national marketing campaign to raise the awareness of, and esteem for, the Christian camp and conference experience in the U.S. Using print, broadcast, web and new media, we'll deliver powerful testimonies, engaging stories and compelling statistics to influence moms', dads' and youth leaders' decisions about where kids will spend their time this summer—and year-round. This year we're providing for CCCA members more customizable tools (banners, social-media graphics, T-shirts and a new video) and resources you can use to help promote the power of your own camp to parents and churches.



CamperProtect
We want to do all we can to equip our members with training and resources that can help you guard against abuses at your camp or conference center. Through CamperProtect, CCCA will cover the cost of bringing the nation's foremost trainer on preventing sexual abuse of minors to every sectional conference for a full day's training, so you can learn and implement best practices and better protect your campers and your ministry.



Christian Camping Resource Library
A digital information storehouse where you can find sample policies, form templates, best practices and articles on topics relevant to camping and ministry. You know those times you've had a questions and wished someone would just give you a head start—an example, a template to follow? That is exactly the aim of the Christian Camping Resource Library.



Excellence in Training
Excellence in Training is a monthly webinar that provides exclusive quality training and educational tools to help maximize ministry for our member professionals. It delivers training that members cannot get outside of the CCCA National Conference, with a focus on camping application or faith-based ministry or both. Excellence in Training is a tool for section leaders to ensure the availability of quality educational opportunities at the section level. These webinars aim to deepen CCCA's impact and connection with camp and retreat member professionals.


Your membership with CCCA makes these initiatives possible. In turn, it is our prayer that these initiatives maximize your ministry and your membership, bringing about more lives changed in Christ.