February 14, 2017
Equipping Leaders for Tomorrow, Building Strategies Today
---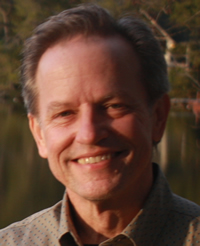 Doug Chase
Tuesday, February 14, 2017
Noon Eastern
11 a.m. Central
10 a.m. Mountain
9 a.m. Pacific
Did you know Millennials will be half of the U.S. workforce by 2020? Bringing up the next generation of leaders can create stress for CEOs in regard to succession planning. If non-profits don't change leadership strategies, it's likely they will dissolve within 10 years. With CRISTA Camps' progressive approach to leading Millennials, Doug Chase is going to share what he's learned from working with this generation. CRISTA Camps strive to build, train and send out servant-leaders. Join Doug as he guides members through strategies to equip tomorrow's leaders.
About Doug Chase

With a diverse career in Fortune 500 corporations, megachurch leadership and parachurch ministry, Doug Chase uses entrepreneurial qualities and his background in business to lead CRISTA Camps, part of the CRISTA family of ministries. He oversees two 100-plus acre lakefront properties (Island Lake and Miracle Ranch), a staff of 200 and 29,000 annual campers and guests. Under Doug's leadership, the ministry grew from 8,000 visitors in 2010 to 29,000 in 2016. The ministry benefited from a significant increase in fundraising and experienced employee satisfaction rise from a "toxic" score of 3.5/5 to a "flourishing" score of 4.5/5.
Prior to his time at CRISTA Camps, Doug led a successful financial turnaround for a camp, which had operated in the red for 50 years. He also coordinated several church real estate development projects and served as the owner's representative on a 20-acre, 70,000 square feet greenfield project. He led the continuation of a $23 million loan with bankers for a Pacific Northwest church during a time when banks were stopping projects and shutting down contractor credit lines. Today, Doug enjoys working to unify staff around a focused, sustainable mission.
---
Previous Excellence in Training Events
2016 EIT Events
H3 Leadership: Be Humble. Stay Hungry. Always Hustle.

Brad Lomenick - best-selling author and leadership consultant
Original Broadcast:
January 19, 2016
Effective Project Management for Camps

Dave Lee - principal architect, Fletemeyer & Lee Associates
Original Broadcast:
Feb. 16, 2016
Discerning Impact

Rob Ribbe, Ph.D., Richard Butman, Ph.D., & Laura Barwegen Ed.D. - Wheaton College Graduate School
Original Broadcast:
Mar. 22, 2016
Social Media: Your Organization's Greatest Asset

Justin Wise - Think Digital
Original Broadcast:
April 19, 2016
Improve Your Sales Through Visual Merchandising and Display

Kathleen Silvius - Young Life
Original Broadcast:
May 10, 2016
Millennials, the Digital Age and working together / Creating Unity Among Your Team

David Kinnaman &
Peter Reid
Original Broadcast:
June, 2016
Rites of Passage / Making Girl Time Matter / Women in Leadership

Muhia Karianjahi, Ph.D.,
Crystal Kirgiss, Ph.D.,
Jo Saxton
Original Broadcast:
July, 2016
Preventing Burnout / Spiritual Growth / Returning Summer Staff

Norm Hoyt,
Duffy Robbins, Ph.D.,
Mary Bowers
Original Broadcast:
July, 2016
Camping, Culture and Multicultural Inclusivity

Dr. Christena Cleveland - Duke Divinity School
Original Broadcast:
September 29, 2016
HOW DOES YOUR HOSPITALITY MEASURE UP?

Stan White - Zephyr Point Conference Center
Original Broadcast:
October 26, 2016
Revolutionizing Your Marriage

Dr. Clarence Shuler - Author, Counselor, Speaker
Original Broadcast:
November 15, 2016
Sticky Faith

Kara Powell - Fuller Youth Institute
Second Broadcast:
December 13, 2016
2015 EIT Events
The Good News about Power

Andy Crouch - Christianity Today
Original Broadcast:
Jan. 30, 2015
Trends in Youth Culture

Walt Mueller - Center for Parent/Youth Understanding
Original Broadcast:
Feb. 27, 2015
Building a Flourishing Culture of Employee Engagement

Al Lopus - Best Christian Workplaces Institute
Original Broadcast:
Mar. 27, 2015
The Give and Gain of Mentoring

Tim Elmore - Growing Leaders
Original Broadcast:
April 24, 2015
Gender Matters: Working Well With the Other Half

Shaunti Feldhahn - Veritas Enterprises Inc.
Original Broadcast:
May 19, 2015
Encouragement to Camp Staff / Leadership 101

Kyle Idleman &
Brad Lomenick
Original Broadcast:
June, 2015
Cultivating a Healthy Team / Making Most of Evaluations

Nancy Ortberg &
Rob Ribbe, Ph.D.
Original Broadcast:
July, 2015
Avoiding Spirit of Professionalism / Pursuing Impact or God?

Bryan Loritts &
Phil Vischer


Original Broadcast:




August, 2015

Branding: Creating the Right Perception of Your Ministry

Brian Brandt - Core Insights
Original Broadcast:
September 29, 2015
Building a High-Trust, High Committment Culture

Michael Perry - SpringHill Camps
Original Broadcast:
October 20, 2015
Community is Messy

Heather Zempel - National Community Church
Original Broadcast:
November 24, 2015
Development - The Power of the Ask

R. Mark Dillon - Lead Consultant, Generis
Original Broadcast:
December 15, 2015
2014 EIT Events
Hospitality and Service Design

Ryan Magnon - Chick-fil-A
Original Broadcast:
Jan. 27, 2014
What CCCA Members Should Know and Do

Jon Ruybalid & Rhett Butler
Original Broadcast:
Feb. 28, 2014
A World full of Good Ideas

Charles Lee - Ideation
Original Broadcast:
March 20, 2014
Child Sexual Abuse: Is Your Camp Safe?

Kimberlee Norris - Ministry Safe
Original Broadcast:
April 29, 2014
What does Christ-centered Leadership look like?

Bob Lonac - CRISTA
Original Broadcast:
May 28, 2014
CCCA 2013 National Conference - Best of the Best

CCCA 2013 National Conference
Best of the Best

Who Are You Going to Be When You're All Grown Up?

Reggie McNeal - Leadership Institute of Dallas, Tx.
Original Broadcast:
July 31, 2014
Developing A Leadership Cult or Culture

Tim Elmore - Growing Leaders
Original Broadcast:
August 28, 2014
How CCCA research impacts your ministry

Kay Edwards - Outsight Network
Original Broadcast:
September 25, 2014
Sticky Faith

Kara Powell - Fuller Youth Institute
Original Broadcast:
October 23, 2014
Building Better Processes

John Pearson - John Pearson Associates, Inc.
Original Broadcast:
November 20, 2014
Becoming a Catalyst Leader: Lead Well, and Lead Now

Brad Lomenick - President of Catalyst
Original Broadcast:
December 12, 2014