Welcome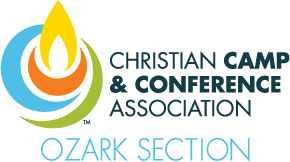 Welcome to the Ozark Section Site!
Members
Leadership
Region Representative

Tom Graney
Central Southern Region
(2019-2022)

Section President

President Elect

Lee Henson—2021-2023
Camp Caudle
857 SR 164 North
Hector, AR 72843

(479) 331-4924

President Elect

Gene Chambliss—2021-2023
Cold Springs Retreat
478 Acklin Gap Road
Conway, AR 72032

(501) 513-7622




Secretary

Michael Dixon
Three Trails Camp
16200 E. US HWY 40
Kansas City, MO 64136-1120

(816) 373-4153

Treasurer

Steve Alford
Eagle Sky of the Ozarks
1 Eagle Sky Drive
Piedmont, MO 63957

(573) 287-3288

NextGen Coordinator

Maggie Hardy
New Life Ranch
160 New Life Ranch Rd.
Colcord, OK 74338

(918) 422-5506

Communications Coordinator






Member At Large

Angie Rice
Camp Allen

Member At Large

Greg Graham
Eagle Sky of the Ozarks

Member At Large

Amelia Abbott
New Life Ranch
News and Events
Central Southern Region & National News
Ozark Section has put together a new program to help encourage and equip our members who are new to camping ministry...
Posted: 08/28/2021

A week at camp is full of time with friends, games, good food, and unforgettable memories, making it your child's...
Read more...
Posted: 06/08/2022

The Child Mind Institute reported that the average American child spends over seven hours a day...
Read more...
Posted: 05/06/2022

Do you ever feel like you're hurrying your way through life instead of taking time to enjoy each...
Read more...
Posted: 03/14/2022
Events
July 2022

S
M
T
W
T
F
S
1
2
3
4
5
6
7
8
9
10
11
12
13
14
15
16
17
18
19
20
21
22
23
24
25
26
27
28
29
30
31

List of Events for
7/1/2022 to 7/1/2023
Sectional Conference
COVID-19 Notification
As they become available, dates and location for the 2022 Sectional Event will be posted below. The section cabinet and CCCA leadership will regularly review plans in light of COVID-19. This page will be updated as plans develop closer to the event. Please check back or reach out to the section president with any questions.
OZARK SECTIONAL
February 7-10, 2022
Eagle Sky of the Ozarks
1 Eagle Sky Drive
Piedmont, Missouri 63957
Contact Gene Chambliss for more information.
NextGen

NextGen coordination will take place at a section level, with assistance from the CCCA National Offices. Find out how you can get involved in NextGen, either as a mentor, or a mentee.
NextGen Coordinators: Access your NextGen Coordinators Toolbox. Please contact CCCA with any information or questions you have at: info@ccca.org.
Connection
YOU'VE GOT QUESTIONS. YOU'VE GOT ANSWERS.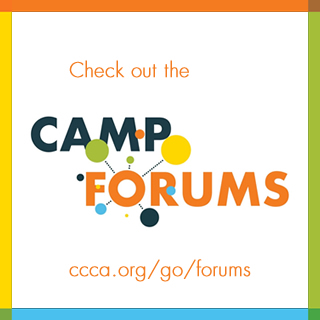 One of the greatest benefits of an association is the ability to ask colleagues what's been proven to work in their organization. For CCCA members, having access to insider information and best practices saves time and money. Check out CCCA's Camp Forums to find topics of interest to help you excel in your role at camp.
Section Manual
Download the latest Section Manual.
All Sections
View all sections.