Orange font in dropdown menu denotes members only items. Green font denotes items also available to the public.
Any member discounts will be applied at checkout to members who are logged in.

Product Information
Exploring Global Opportunities (MP3)
Discover opportunities for you and your camp to engage the global Christian camping movement. You'll get a brief overview of CCI-Worldwide from Dan Bolin, plus learn about several practical methods of involvement, including helping from the United States and going overseas. And you'll pick up tips for what to do--and not to do.
---
This conference recording is FREE to CCCA Members! Listen now (valid login & CCCA membership required).
---
Dan Bolin is the International Director of Christian Camping International (CCI). CCI is an alliance of 18 autonomous associations of Christian camping leaders around the world. These 18 associations serve camping leaders in 58 countries who minister to 11.5 million campers annually.
Dan has served in Christian leadership for over 35 years; 25 years at Pine Cove Christian Camps; 11 years on staff (1975-1983) and another 14 as executive director (1983-1997). For nine years Dan served as the president of KVNE-KGLY Christian radio in Tyler, Texas (1998-2007).
Dan has served on the Board of Directors of numerous organizations including the Christian Management Association and the Christian Camp and Conference Association where he served as chairman for two years. (CCCA is the United States affiliate of CCI.) He served six years on the Board of Trustees of the Tyler Independent School District.
Dan also teaches as an adjunct instructor of Christian Education at Dallas Theological Seminary. He holds a B. A. from Seattle Pacific University, a Th. M. from Dallas Theological Seminary, an MBA from LeTourneau University and his Doctor of Ministry is from Denver Seminary.
He is the author of seven books including How to Be Your Daughter's Daddy, How to Be Your Wife's Best Friend (with John Trent), and The One that Got Away and Other Life Lessons from Fishing. Dan's article, Pop Quiz in Insite Magazine, earned first-place in the 2006 Evangelical Press Association awards for Devotional Articles.
He speaks throughout the United States and around the world on family, leadership, and other Biblical topics.
Dan has been married to Cay for 32 years. Cay is a Director of Children's Ministries at Bethel Bible Church in Tyler, Texas where they attend. They have a daughter Haley who works in the Philippines as an intern with the International Justice Mission.
---
Price (Members: Checkout to apply discount, if applicable): $10.00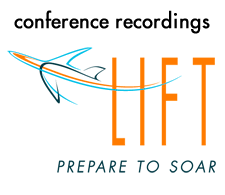 Christian Camp and Conference Association offers helpful resources designed to maximize the ministry of Christian camps everywhere. Members receive a discounted price (discount will be applied at checkout), and our Member Exclusives department featuring resources available only to CCCA members.