Orange font in dropdown menu denotes members only items. Green font denotes items also available to the public.
Any member discounts will be applied at checkout to members who are logged in.

Product Information
Advanced Marketing: Video (MP3)
YouTube is becoming a dominant platform for communicating to your organization's guests, staff, donors, and friends. Learn how to engage with YouTube, produce a quality video on a low budget, build a channel, program your videos and advertise to the right audiences from Jeff Hunt.
---
This conference recording is FREE to CCCA Members! Listen now (valid login & CCCA membership required).
---
Jeff Hunt is the founder and CEO of Discover Marketing, LLC an advertising and marketing firm in Lakewood, CO. Prior to starting Discover Marketing, Jeff specialized in campaign development serving clients like the US Chamber of Commerce, Walden Media, the ONE campaign, the Bill and Melinda Gates Foundation, Rick Santorum for President, and Romney/Ryan 2012. Discover Marketing provides social media strategies for global businesses, causes, online products, campaigns, churches, books, films, and more. We are a Google Adwords Certified Partner and provide expert Facebook, Twitter, Instagram, and YouTube marketing strategies.
Jeff lives in Highlands Ranch, CO with his wife, Nicole and their four children: Taylor, Joshua, Daniel, and Steven. Jeff is a Colorado native and former river guide at Noah's Ark in Buena Vista, CO. Jeff has a B.A. in Philosophy and Religious Studies from Westmont College, M.Div. from Fuller Theological Seminary, and M.P.S. from George Washington University.
---
Price (Members: Checkout to apply discount, if applicable): $10.00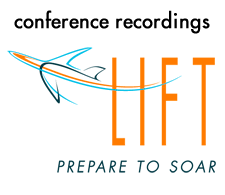 Christian Camp and Conference Association offers helpful resources designed to maximize the ministry of Christian camps everywhere. Members receive a discounted price (discount will be applied at checkout), and our Member Exclusives department featuring resources available only to CCCA members.