Orange font in dropdown menu denotes members only items. Green font denotes items also available to the public.
Any member discounts will be applied at checkout to members who are logged in.

Product Information
Games, Activities, and Beyond (MP3)
Games and activities are what make camps fun and exciting, but if your goal is to make a lasting, spiritual impact on your campers, it's time to go above and beyond! John Zeigenfuse shows you how to raise the bar on summer camp programming and learn to use enjoyable, high-energy games to challenge and develop campers.
---
This conference recording is FREE to CCCA Members! Listen now (valid login & CCCA membership required).
---
Presented by John Zeigenfuse of River Valley Ranch.


---
Price (Members: Checkout to apply discount, if applicable): $10.00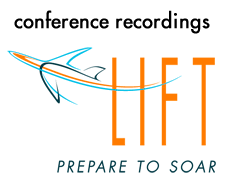 Christian Camp and Conference Association offers helpful resources designed to maximize the ministry of Christian camps everywhere. Members receive a discounted price (discount will be applied at checkout), and our Member Exclusives department featuring resources available only to CCCA members.