Michigan Sectional
03/01/2021 - 03/03/2021
Gull Lake Ministries - Hickory Corners, MI
MICHIGAN SECTIONAL
March 1-3, 2021
Join us at Gull Lake Ministries for this years sectional!
Special Speaker: Jeff Manion of Ada Bible Church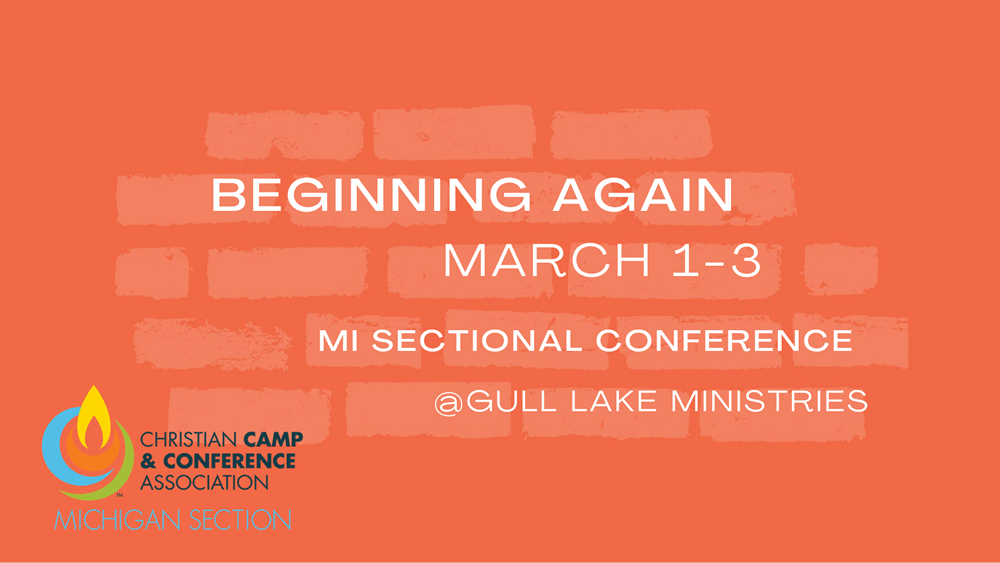 More than 40 seminars by talented presenters, engaging times of worship and teaching, and fellowship with other camp professionals from all over the state of Michigan. Jeff Manion of Ada Bible in Grand Rapids will be sharing at the general session.
Worry free registration is available! Due to changing circumstances, we are offering a full refund of deposits for any reason for this conference. We encourage you to take advantage of this great opportunity.
Rates per person based on housing (which includes all meals) plus program and facility fee
2021 Housing Pricing
Condo (2 nights)
$167
Cottage/Lodge (2 nights)
$146
Intern Dorm (2 nights)
$77
Commuter
$95
Additional Night (Sunday)
$36
Facility Usage Fee
$10
Program Fees
$25
CCCA Member Discount
Reflected in above rates
Non CCCA Charge
$48
Visit the Gull Lake sectional page for more information.
Contact Nanci Tissot for more information.
For Vendor information, contact Mike Deen.