Orange font in dropdown menu denotes members only items. Green font denotes items also available to the public.
Any member discounts will be applied at checkout to members who are logged in.

Product Information
Achieving Peace in the Denominational Minefield (MP3)
Sometimes in the midst of people's efforts to share the Good News of Jesus Christ, different faith perspectives collide and even damage ministries. Examine, along with Dale Wiebe, the pressures a ministry can face when these differing perspectives converge at camp. What's going on? Can you manage this--and how?
---
This conference recording is FREE to CCCA Members! Listen now (valid login & CCCA membership required).
---
Dale Wiebe was born in 1963 and grew up farming in a Mennonite village in southern Manitoba. He took over the farm, got married and continued farming for almost twenty years. In 2002 his family began working for Winkler Bible Camp and their responsibility was to start a remote camp in northwest Ontario. They started the camp and after three years he was hired to be the Executive Director of WBC. He is currently in his tenth year as director. He and his wife Candace have three grown children.
In 2013 he completed "Crest Leadership Certificate Program," which is aimed specifically at midlife leaders. Winkler Bible Camp is a year round facility. During the months of July and August they host over 2100 campers. Before and after summer they host schools, businesses, and Church groups and youth groups. They are a non-denominational camp set in the heart of a conservative Mennonite agricultural community.
---
Price (Members: Checkout to apply discount, if applicable): $10.00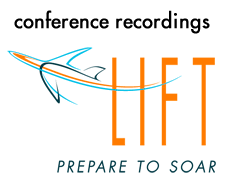 Christian Camp and Conference Association offers helpful resources designed to maximize the ministry of Christian camps everywhere. Members receive a discounted price (discount will be applied at checkout), and our Member Exclusives department featuring resources available only to CCCA members.