Orange font in dropdown menu denotes members only items. Green font denotes items also available to the public.
Any member discounts will be applied at checkout to members who are logged in.

Product Information
Improving Security with Better Safety Plans (MP3)
Camps are not immune to safety issues ranging from kidnapping to natural disasters. It's critical to put in place a plan to protect campers and to ensure your staff can detect and respond to unexpected issues. Learn about important security considerations, how to proactively improve your camp's safety, and how to manage unusual security issues from security expert John Ojeiskhoba.
---
This conference recording is FREE to CCCA Members! Listen now (valid login & CCCA membership required).
---
John Ojeisekhoba is the Chief of Campus Safety and an adjunct faculty member at Biola University in La Mirada, Calif., where he teaches a safety awareness and self-defense course for female students. John is a sworn Reserve Police Officer in the State of California and is currently assigned to the Patrol Division as a patrol officer and to the Professional Standards Division as a background investigator. John has received training on Incident Command from the U.S. Department of Homeland Security and is certified as a Terrorism Liaison Officer.
---
Price (Members: Checkout to apply discount, if applicable): $10.00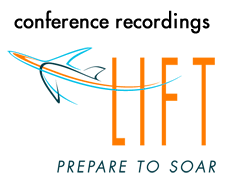 Christian Camp and Conference Association offers helpful resources designed to maximize the ministry of Christian camps everywhere. Members receive a discounted price (discount will be applied at checkout), and our Member Exclusives department featuring resources available only to CCCA members.