Orange font in dropdown menu denotes members only items. Green font denotes items also available to the public.
Any member discounts will be applied at checkout to members who are logged in.

Product Information
Exploring the Emerging Church: Implications for Camping Ministry (MP3)
The Church is changing, and new forms of church are springing up all over. Join Rick Richardson for this session to explore these dynamic, fresh expressions of church and their implications for Christian camping. Learn how they affect how we partner with the Church and how we do ministry.
---
This conference recording is FREE to CCCA Members! Listen now (valid login & CCCA membership required).
---
Rick Richardson is an Associate Professor of Intercultural Studies at Wheaton College and the Director of the Masters in Evangelism and Leadership and the Masters in Missional Church Movements degrees. Rick is also an Associate evangelist and former National Coordinator for Evangelism with InterVarsity Christian Fellowship.
Rick was in campus ministry for 25 years, and regularly speaks and ministers as an evangelist on campuses in many different parts of the country. In addition, Rick is an ordained Anglican priest, and served for three years as Pastor of Evangelism and Small Groups for Church of the Resurrection in Wheaton, Illinois, a church known for its healing prayer ministry.
While a pastor, Rick coordinated the Alpha program, seeing many people come to Christ. He consults widely with churches on Evangelism and Healing and Reconciliation for the emerging generation and on contemporary missional churches and missional movements.
Rick earned his M.Div. from Northern Baptist Seminary, studying with Ray Bakke, and focusing his studies in evangelism and urban ministry. He received his PHD in Intercultural Studies from Trinity Evangelical Divinity School in 2007. He has also been a visiting professor at St. Edmunds College, Cambridge University. He presently serves as Vice President for the Academy for Evangelism in Theological Education and on the Planning Committee for the Mission Leadership Forums for the Overseas Ministries Study Center.
---
Price (Members: Checkout to apply discount, if applicable): $10.00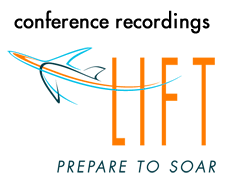 Christian Camp and Conference Association offers helpful resources designed to maximize the ministry of Christian camps everywhere. Members receive a discounted price (discount will be applied at checkout), and our Member Exclusives department featuring resources available only to CCCA members.