Orange font in dropdown menu denotes members only items. Green font denotes items also available to the public.
Any member discounts will be applied at checkout to members who are logged in.

Product Information
Developing Devotionals for Camp (MP3)
Examine Jesus as teacher to glean insights--some might be surprising--that will help you create a structure for devotionals. Learn as Scottie May shares how to enable kids to enter a biblical story and find themselves in it. Plus, you'll have a chance to practice using the concepts and ideas from this session.
---
This conference recording is FREE to CCCA Members! Listen now (valid login & CCCA membership required).
---
Presented by Scottie May from Wheaton College
---
Price (Members: Checkout to apply discount, if applicable): $10.00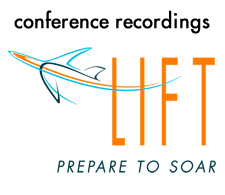 Christian Camp and Conference Association offers helpful resources designed to maximize the ministry of Christian camps everywhere. Members receive a discounted price (discount will be applied at checkout), and our Member Exclusives department featuring resources available only to CCCA members.