Northern Rockies Sectional
02/25/2020 - 02/27/2020
City/State:
Coeur D'Alene, ID
Location:
Coeur D'Alene Resort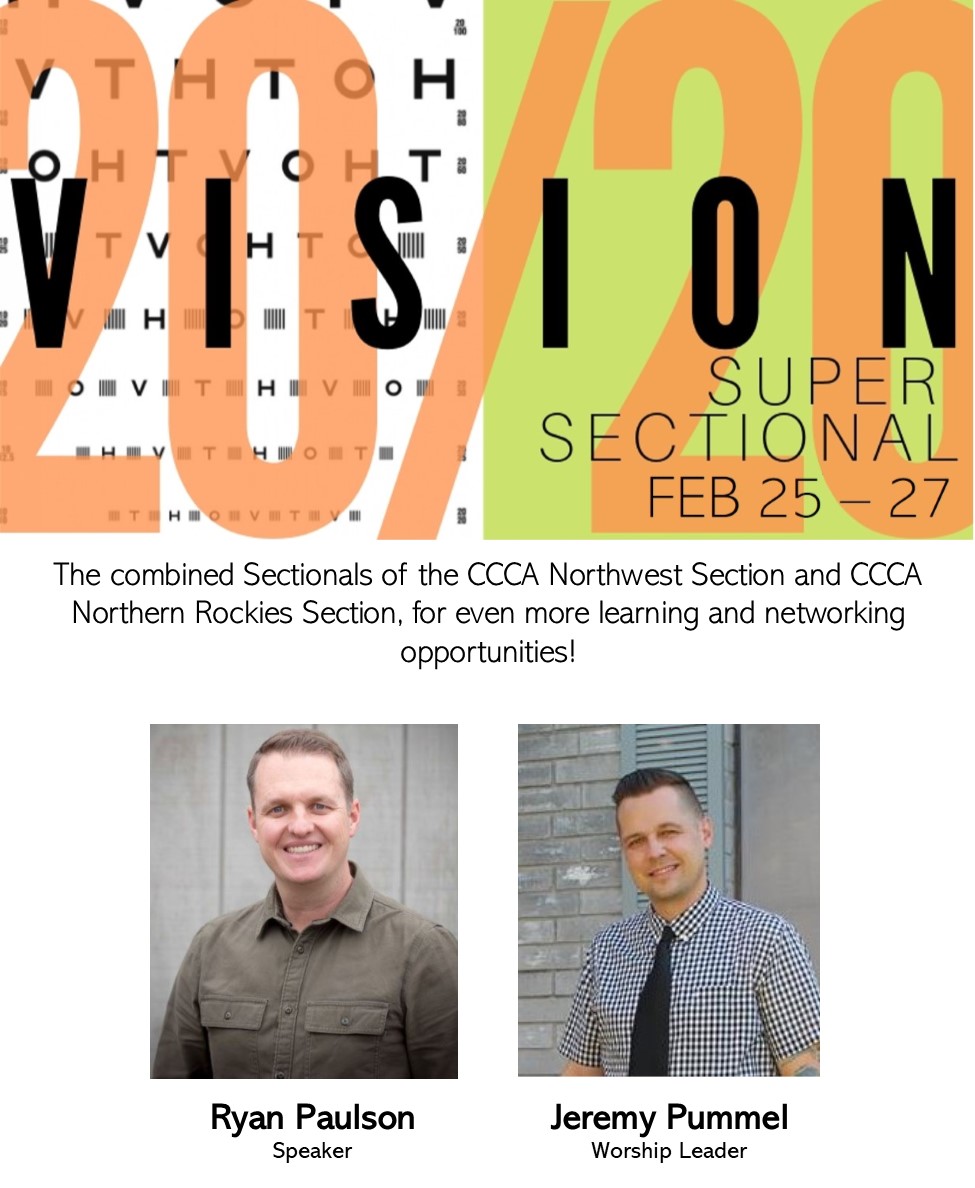 Location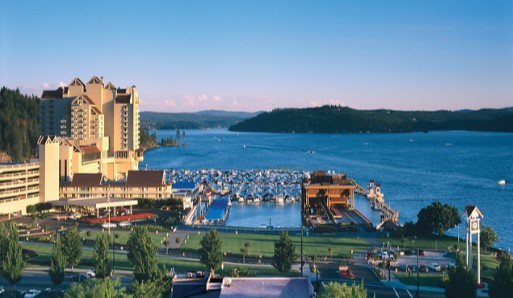 Coeur d'Alene Resort, Idaho
Phone: 855-703-4648
Website: https://www.cdaresort.com
Address: 115 S. 2nd Street
Coeur d'Alene, Idaho 83814
Lodging
You must arrange your own lodging through Coeur d'Alene Resort. Click Here to access their website or call 855-703-4648 to make reservations.
Please be sure to inform them you are part of the CCCA group in order to get the prices listed below.
Discount pricing is no longer available if you book online, you must call the Resort.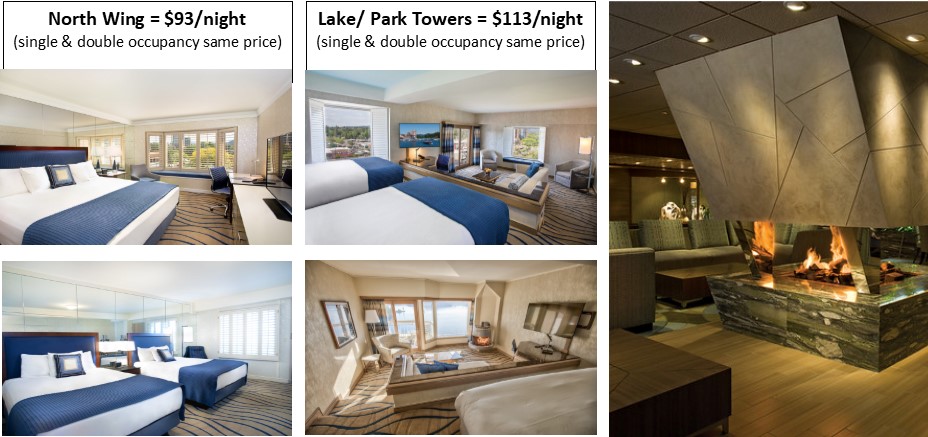 Registration
Click here to register for the CCCA Program
Cost:
$200/ person
*Scholarships are available. Please contact lizmcbride@cbcc.net and let us know what your need is.
This cost will cover the program fee, 2 dinners and 2 breakfasts at the resort during the event. Lunches will be on your own.
(Reminder) You must register through CCCA and book a room through Coeur d'Alene Resort.
Schedule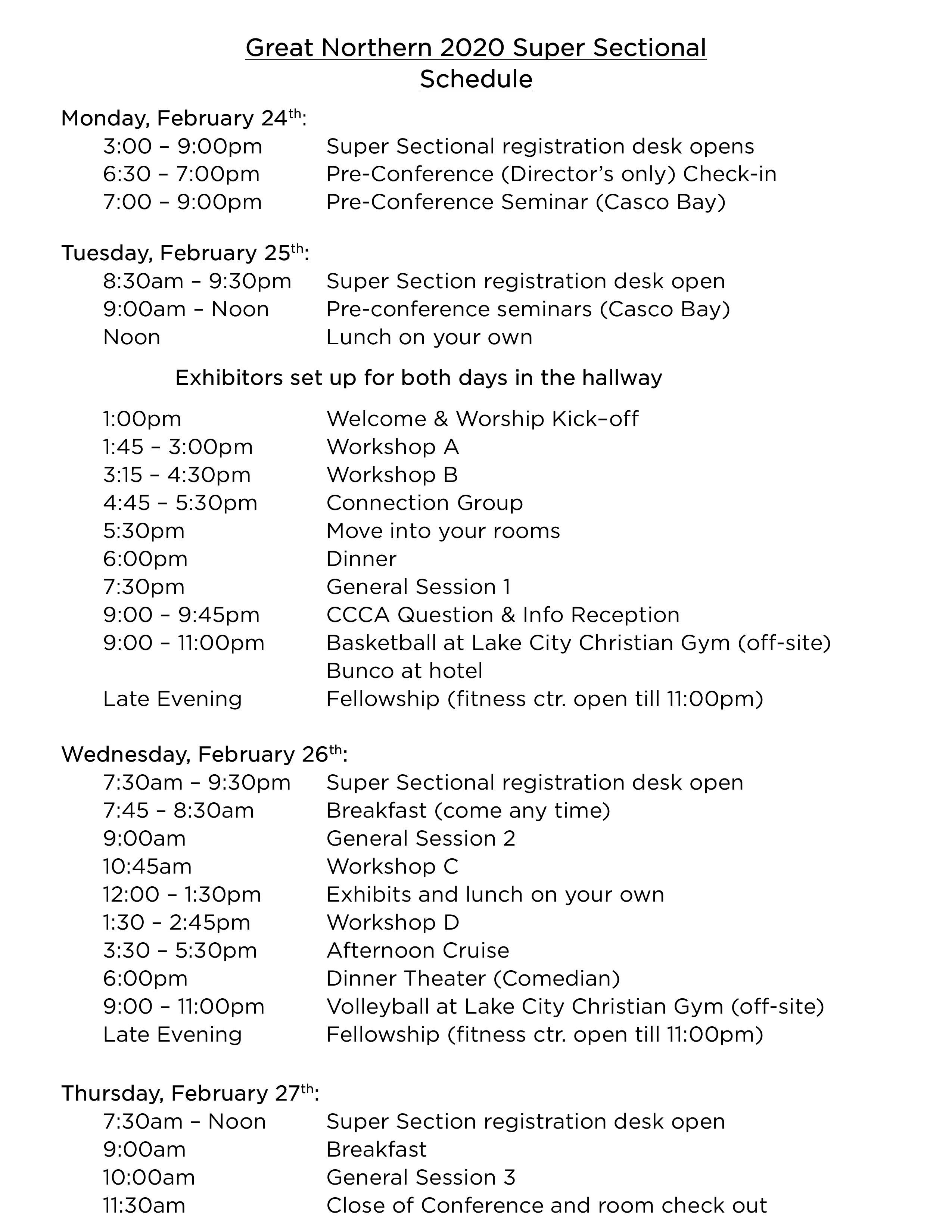 Workshops
Our team is still working hard coordinating all the details for our incredible workshops. Here is a list of what will be offered to help you plan your time. More details, such as descriptions are not available at this time.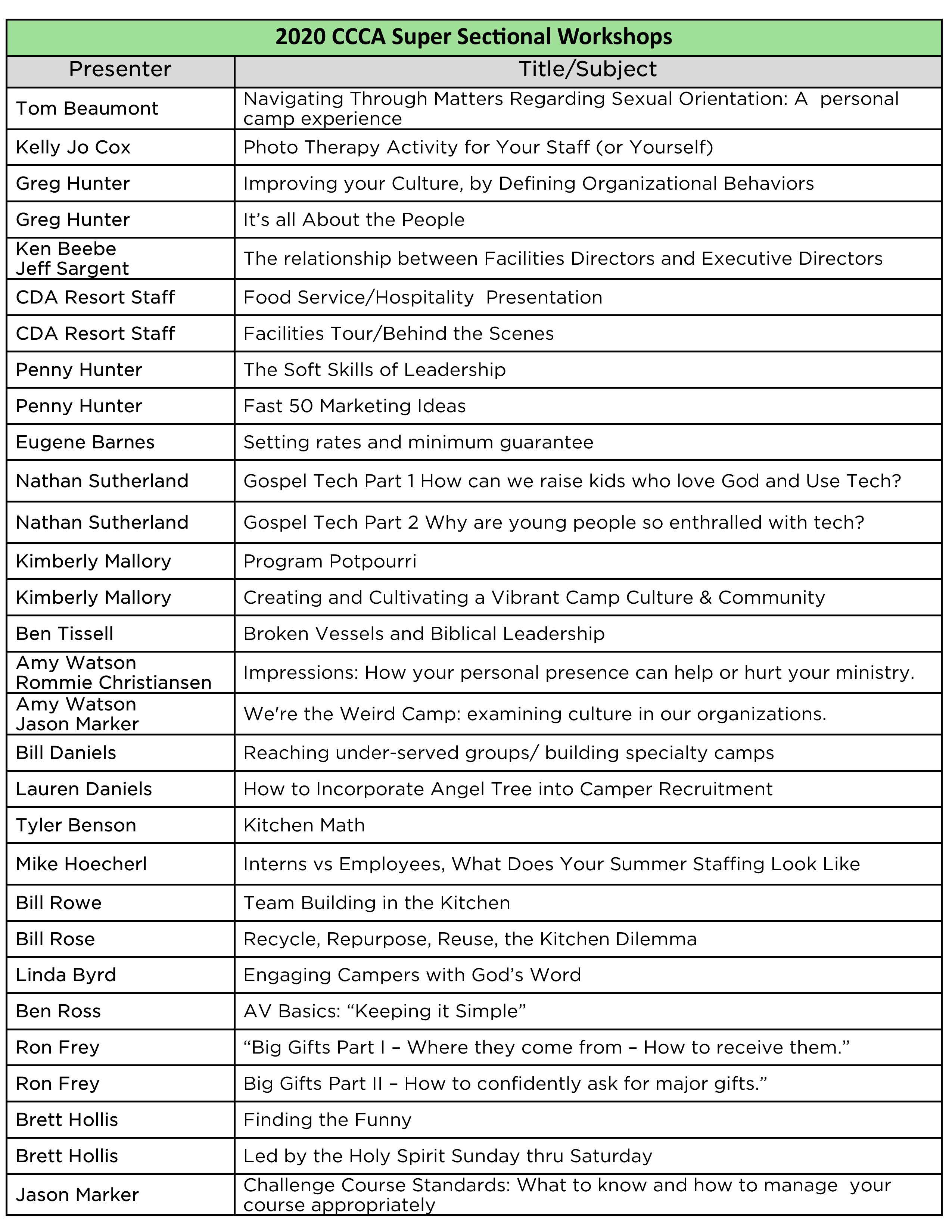 If you are interested in being a VENDOR please contact Jason Birman.
Any questions please contact Liz McBride (Communications) or Eugene Barnes (President).