Welcome to Mount Shepherd
1045 Mt. Shepherd Rd. Ext.
Asheboro, North Carolina 27203-2844
At Mt. Shepherd,
Christ Transforms Lives,
Strengthens Hearts,
Renewal Spirits
Find us on the web at http://www.mtshepherd.org, or call us at (336) 629-4085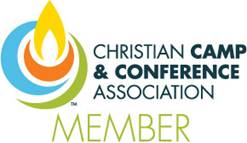 Information
Affiliation:
United Methodist
The types of camps we operate include:
Adventure/Wilderness
Conference/Retreats
Day Camp
Resident Camp

While you're here, you may want to take advantage of the following activities we offer:
Ropes/Challenge Course
Soccer Field
Swimming - Outdoor
Beach Front
Fishing Area

Interested in renting our facilities? We are happy to rent our facilities to the following groups/types:
Children's Groups
Youth Groups

Kitchen Facilities Use
Rental groups may use kitchen facilities
We are set up to handle the following group sizes in the various seasons:
During the summer, we can take care of up to 75 guests. In the spring, we can accommodate 108 guests. Our winter capacity is 108. Finally, in fall, we have enough room for 108 guests.
Location
Camp is located 24 miles south of Piedmont Triad Greensboro
Photos
Photo Gallery
https://www.ccca.org/assnfe/images/485593/485593_IMG_2480.jpg
https://www.ccca.org/assnfe/images/485593/485593_IMG_3301.jpg
https://www.ccca.org/assnfe/images/485593/485593_IMG_3748.jpg
https://www.ccca.org/assnfe/images/485593/485593_IMG_4771.jpg
Video