Welcome to ACU Leadership Camps
ACU Box 28108
Abilene, Texas 79699-8108
Equipping campers for the Christ-centered journey...one camper at a time!

Find us on the web at http://www.acucamps.com, or call us at (325) 674-2033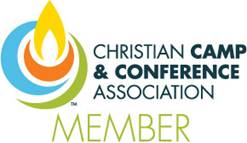 Information
Affiliation:
Interdenominational
The types of camps we operate include:
Resident Camp

Programming We Offer:
Children
Pre-Teens
Teens

Throughout the year, you'll find the following special emphasis camps (or themes) during one or more of our sessions:
Leadership
Team Building

While you're here, you may want to take advantage of the following activities we offer:
Swimming - Indoor
Basketball Court
Gymnasium

These are the types of accommodations we offer:
Dormitory

We are set up to handle the following group sizes in the various seasons:
During the summer, we can take care of up to 250 guests.
Location
180 miles west of Ft. Worth-Dallas, TX
Photos
Photo Gallery
http://www.test.ccca.org/assnfe/images/2909/sofia_St_Nikolai_Church.jpg
Video
You're supposed to be here!