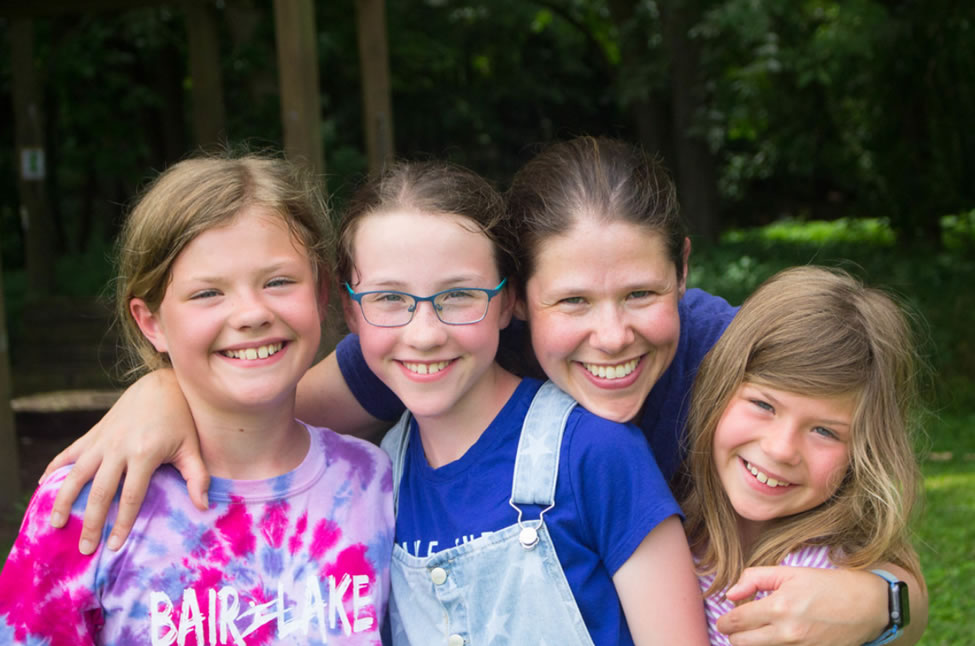 Photo Courtesy of Bair Lake Bible Camp
Eight Fun Phone Free Activities
The Child Mind Institute reported that the average American child spends over seven hours a day in front of a screen! Unfortunately, increased screen time can lead to behavioral problems, irregular sleep, violence and obesity, according to the Mayo Clinic.
Here are sharing eight fun things for you and your kids to do that don't involve screens! There are tons of great ways to make memories and invest in the well-being of the younger generation by choosing tech-free options of entertainment.
Bake together.
Spend some time together baking in the kitchen! Baking is a great way to connect and you will have a tasty treat to enjoy once you're done. If you're a fan of banana bread print out this delicious recipe.


Enjoy nature.
The Child Mind

Institute

shares that spending time in nature can improve creativity, teach kids responsibility and reduce stress, so take a break from technology and head outside. You could go on a walk around the neighborhood, take a hike at a local park or grab a good book and take it outdoors.


Go through old family albums.
Spend some tech-free time looking at old photos. This is a great way to connect with your family as you reminisce on old memories.


Craft.
Kids can work with their hands and let their creativity flow through crafting friendship bracelets, watercolor paintings, or completing coloring sheets.


Build a fort and read inside of it .
Collect blankets and pillows from around the house and create a cozy blanket fort! Then grab your favorite books and read them inside.


Adventure somewhere new.
There's something fun and exciting about trying new things, so take a family trip to a new park or coffee shop and leave the phones at home! Who knows, it may become your new favorite spot.


Picnic.
Spend some tech-free time cooking a meal or making a snack together and then head outside to enjoy your delicious food and the beauty of nature.


Spend time with God.
Unplug from technology and take some time to connect with God! You could journal, pray or read the bible to remind yourself of God's love for you and your family.