Flint & Steel E-Newsletter Sponsorships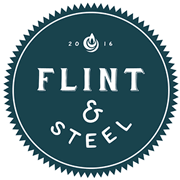 Sponsorships—an ideal way to reach thousands of Christian camp and conference leaders—are available in three sections of the newsletter: top, middle and bottom.
Flint & Steel goes out to CCCA members 24 times every year, released the first and third Tuesdays of every month.
New to Flint & Steel? View a sample copy. Sponsorship orders are only available via this online form. Please contact CCCA's Business Department with any questions, and you can check out the media kit for more details.
RATES
NON-MEMBER RATES
Single Issue
Multiple Issues
Top placement
$528
$508
Middle 1 placement
$498

$458

Middle 2 placement

$478
$428
Bottom placement
$299
$249
CCCA Business Members, take $100 off the non-member rates above!