Indiana Sectional
03/10/2019 - 03/13/2019
Location:
Heartland Conference Retreat Ctr.
2019 Ohio/INDIANA SUPER SECTIONAL
MARCH 10-13, 2019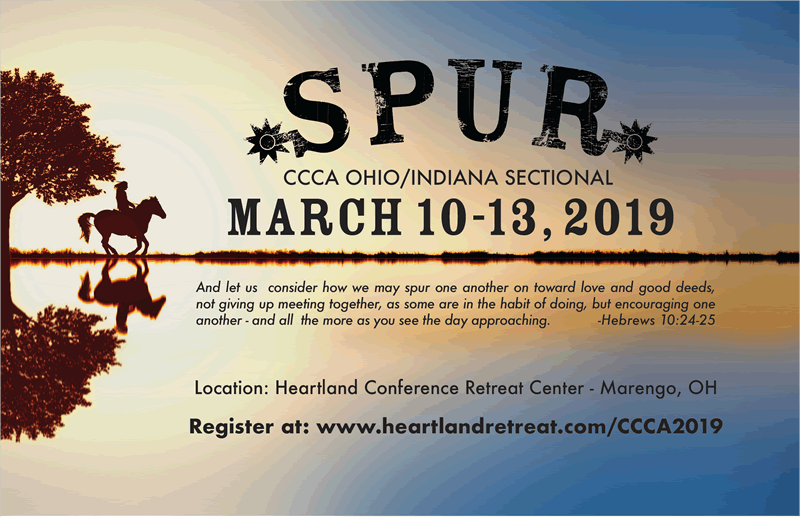 Schedule || Seminars || Head Starts
Gather with Christian Camp Leaders, Staff Members and Board Members across Ohio and Indiana
Enjoy fellowship, worship, networking, encouragement, and professional development.
Full-time registration (program, room and board) starts at $98/person
Discounts are available for first-timers, board members and college students/interns.
Private and hotel style rooms are available.
Part-time attendees are welcome!
Get Early Bird Pricing by registering by February 15, 2019.
Register Today At: https://heartlandretreat.com/ccca2019
Invite your neighbors in ministry, college-age staff, volunteers, and board members.
Be sure to check out the event schedule.
Head start workshops for in-depth learning take place Monday morning, 9:15-11:45 AM.
Topic choices include:
Finding and Attracting Guest Groups with Marketing Guru Michael John Stanley
Chainsaw Demonstration Class with Scott Brenner of The Ohio Forestry Association
Different by Design: Personality Styles and Team Ministry with Tom Hutchison, professor of Biblical Studies at Cedarville University
Introduction to Strategic Planning Rev. Gary Jones - Director of Camp and Retreat Ministries, East Ohio Camps
KINGDOM: The Importance of Scripture for our Ministries Dr. Jeremy Kimble, Professor Theology at Cedarville University
Seminars offer professional development in 6 different disciplines plus a potpourri track of workshops. There are four seminar times over the course of the three days. Each features a seminar in each discipline for learning and networking.
Be sure to join in the auction fun! Download the auction flyer, and the auction donation letter!

Seminar disciplines include:
Administration/Executive Leadership
Program
Site and Facilities
Food Service
Guest Services/Marketing
Personal Growth/Spiritual Foundation
Potpourri
For questions regarding registration please contact Carissa Shaw at (740) 747-0220.
If you are a vendor interested in exhibiting during the conference please contact Brandon Dennis.
For all other inquiries, please contact Julie Lautt.
Heartland Conference Retreat Center
3201 County Road 225
Marengo, Ohio 43334-9432