Michigan Section Food Service Advance
11/04/2019 - 11/06/2019
City/State:
Syracuse, Indiana
Location:
Camp Quaker Haven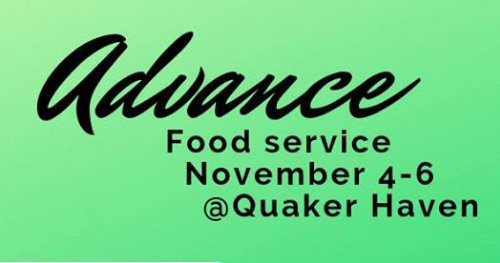 Syracuse, Indiana
Camp cooks get inspired, refreshed, and develop a support system with other area camps. This year we are excited to have workshops with Krusteaz, Wealthy Street Bakery, Michael's & Assoc. on Menu Engineering and we will be learning about upscale lunches geared towards retreats and adult groups.
Kevin Lipsey will be doing a workshop on Vegetarianism: Beyond the salad bar! Plus a field trip to Kiyomi, a local Japanese restaurant for dinner and to learn about cooking Asian & Sushi.
After dinner, we will tour the River Jordan Camel Dairy Farm in Milford where we will feed and meet the camels and try some camel ice cream!
Cost for Cooks Advance: $35.00 per person for CCCA members $40.00 per person for non-members. We will be collecting payment on arrival.
***Please register by Friday October 25, 2019 to: jenny@quakerhaven.com.