CCCA Announces 2019/2020 Thriving Boards Program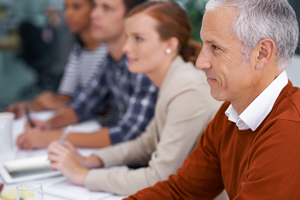 CCCA is delighted to announce the 2019/2020 Thriving Boards Program—a unique training process and experience for selected CEOs and board members, generously funded in part by M.J. Murdock Charitable Trust. This invitation-only experience is designed specifically for member camps and conference centers of Christian Camp and Conference Association in the Pacific Northwest and Northeast.
The program addresses strategic competencies that are essential to board and organizational health. The content will be similar to the program (now in its 6th season in 2019) developed by a team of experienced and skilled consultants and advisors assembled by the Murdock Trust.
Building Board and Staff Capacity and Sustainability
CCCA's Thriving Boards Program will equip each camp and conference center to fulfill its unique mission as it builds its board and staff capacity. The overall process will also help each organization identify a series of strategic next steps and benchmarks needed to create a sustainable future.
Participating camps and conference centers will receive practical insight, tools and templates for inspiring and educating both current and future board members. The program content will focus on the following four areas:
Board and CEO Leadership Roles and Responsibilities
Board Policies and Best Practices
The Importance of Being a Learning Board
Fulfilling the Organization's Mission Through Effective Board Work
The 12-month program, launched in 2016, is built on a cohort-learning model that includes surveys, assessments, resource readings, interactive faculty presentations, and in-the-trenches practical dialogue and interaction both with colleagues from within each organization and with other camp and conference leaders. Each cohort is composed of 13 camps/conference centers with up to five leaders per organization (the executive director/CEO/president and four board members).
Customized Coaching for Your Camp/Conference Center
A unique feature of the Thriving Boards Program is the coaching component, which will provide organizations with two days of professional coaching. One day will be considered "on-site," in which the coach will meet on-site with the executive director and the board. The second day could be used for phone coaching and/or a return visit, several months later. A board may also schedule their board coach for two consecutive days, for example, to help facilitate a board retreat. (CCCA will cover the travel cost of the coach for one trip to the camp/conference center.)
Once registered, each organization will be assigned a coach who will provide hands-on, practical help for the assigned board. Based on an organization's specific needs, the coach will suggest how they might allocate the two days of coaching over the program's five phases.
Five Phases of the Thriving Boards Program
Phase 1: Pre-reading, baseline surveys and telephone briefing (prior to Session 1)
Phase 2: West Coast Session 1: October 8 - 9, 2019 (Tuesday 10 a.m. to Wednesday 3 p.m.); East Coast Session 1: Nov. 12-13, 2019 (Tuesday 10 a.m. to Wednesday 3 p.m.)
Phase 3: Enrichment Assignments (between the two sessions)
Phase 4: West Coast Session 2: March 31 - April 1, 2020 (Tuesday 10 a.m. to Wednesday 3 p.m.); East Coast Session 2: April 21-22, 2020 (Tuesday 10 a.m. to Wednesday 3 p.m.)
Phase 5: Coaching and Completion of Strategic Next Steps (with coaching accountability)
| | | |
| --- | --- | --- |
| | | *Warm Beach Camp & Conference Center, Stanwood, Washington, will host both of the west coast sessions for the 2019/2020 cohort. Uniquely positioned to serve camping leaders and board members by its central location to all five states, the ministry has a rich heritage of sharing its expertise with camping leaders in the Northwest, the U.S., and worldwide. Ed McDowell, chair of the CCCA board of directors from 2014-2019, has served as the executive director of Warm Beach since 1995. |
| | | |
| --- | --- | --- |
| | | *Tuscarora Inn, Mt. Bethel, Pennsylvania, will host both of the east coast sessions for the 2019/2020 cohort. Nestled in the quiet foothills of the Pocono Mountains of Eastern Pennsylvania, Tuscarora provides a unique setting for a time of refreshment away from the noise of day-to-day life. The 37 acres are located along the Delaware River bordered by New Jersey. Brian Abrahamsen serves as the executive director of Tuscarora. |
Practical, Focused and Potentially Transformational
The Thriving Boards Program will address the most strategic issues, challenges and opportunities of board leadership. Here is just a sample—a taste—of the program content:
Understanding God's Heart and Purpose for Nonprofit Ministry Boards
Clarifying the Board's Role and the CEO's Role—Eliminating Fuzzy Responsibilities!
Moving From Decision-Making to Discernment—Spiritually Discerning God's Voice
Embracing and Implementing a Policy Governance Model That Fits Your Board's DNA
Leveraging the Four Phases of Board Recruitment: Cultivation, Recruitment,
Orientation, Engagement
Balancing Board Roles (The Three Hats): Governance, Volunteer, Participant
Identifying Appropriate Committee Structures—and How to Fix Dysfunctional Committees
Maximizing the Most Critical Relationship: the Board Chair and the CEO
Setting the Engagement Bar High and Fostering a Culture of Continuous Learning
Aligning Your Mission, Vision and Values With Measurable Results and S.M.A.R.T. Goals
Invite and Inspire Up to Four Board Members!
Participating organizations will commit to the following:
Recruit up to five people, with a minimum of three people participating. One person must be the executive director or CEO (the person who reports directly to the board). CCCA strongly encourages the board chair (and/or the future board chair) to participate if at all possible. We urge you to maximize your experience by engaging four board members in this program!
Participants from each organization must attend both two-day sessions and be available for sessions with their coach (on mutually agreed-upon dates).
Participants must complete the readings and assignments before, during and after the sessions.
Participants will be expected to complete three surveys related to the program.
Each camp/conference center will be challenged and equipped to create a "ripple effect" by partnering with one other Northwest-area camp/conference center per year (for three years) to help create a culture of board excellence among CCCA member camps in the Northwest and Northeast.
A program fee of $1,500 (about 10 percent of the total program value) is due 60 days before Session 1.
The Thriving Boards Program Includes All of This!
Four days of board leadership training, inspiration and networking with other board members and camping leaders!
Two days of customized coaching with your assigned coach/consultant
One comprehensive resource book for each participant
Course materials (books, governance toolboxes, DVDs, etc.)
Receive a copy of John Pearson's Board Tools and Template book with access to online templates to customize for your camp's unique needs.
Online materials and on-going enrichment resources as part of the "alumni group" of program participants
Single-room accommodations for each participant and scheduled meals for Session 1 (one night, two days) and Session 2 (one night, two days).
Coaches and Presenters
STEVE ALTICK served as the Executive Director and CEO of Camp Berachah Ministries from 1984 through 2011. The ministry operated two sites and served 300 groups and 4,000 children every year.

Steve served as the Chairman of CCCA, as Northwest Section President and a Regional Director. He spent 22 years in the Air Force, flying fighter aircraft with three combat tours in Vietnam, he retired in 1985.

TOM BEAUMONT, is a strong leader with over 37 years of experience in Christian Camping Leadership. He holds a master's degree in theology from Western Seminary, Portland OR.

Tom is the executive director at the Firs, located in Bellingham, WA. Prior to his role as Executive Director at the Firs he was the Business Manager and Adults Program Director for the Firs.

BART HADDER retired in 2015 where he served as Program Director at the M.J. Murdock Charitable Trust, Vancouver, Wash.

Bart has specialized in evaluating the overall organizational health of Christian camps and conference centers, Christian schools, other Christian ministries, and numerous other youth development focused non-profit organizations. The outcome of this analysis has been to determine an organization's readiness and capacity to complete and sustain a capital project or program expansion, thus allowing the Trustees of the Murdock Trust to make a well informed decision regarding request for grant support.

BOB KING is a strong executive leader with over 30 years of experience leading and managing manufacturing, distribution and logistics companies. The breadth of his experience ranges from Fortune 100 companies to $10M privately held concerns.

Bob has exceptional communication, analytical and team building skills which have proven to be essential assets during the many customer negotiations, process improvement initiatives, mergers, acquisitions and restructurings in which he has participated or led.

NATE PARKS is an experienced executive and a dynamic leader; in a word, Nate is influential. He loves to talk, implement, and execute strategy and vision with people and organizations that desire to have an impact. His personality is defined by energy and enthusiasm. This passion is evident in all his endeavors from leading, to coaching and consulting, to speaking.

As a dedicated consultant and mentor, Nate is a natural leader of leaders. He enjoys meeting with leaders to support them in their lives and work and is known for his creativity and unique perspective in seeking solutions for people and organizations. He's always challenging people to look beyond their personal or organizational boundaries for maximum impact.

PAT PATTERSON is a strong leader with over 30 years of experience in Christian Camping Leadership. He holds a master's degree in Christian Studies from Regent College.

Pat has exceptional communication, analytical and team building skills which have proven to be essential assets during his time in Christian Camping. Pat is currently the General Manager/C.O.O at Warm Beach Christian Camp and Conference Center where he oversees multiple departments, providing programing, operations and business administration guidance and leadership.

RAY SCHNICKELS, Business Coach/Consultant, and a Minnesota native, is a graduate of the University of Minnesota (1975) with a bachelor of science in Food Chemistry. He received a Master of Arts in Biblical Studies degree from Dallas Theological Seminary (1986).

After almost 10 years with The Pillsbury Company, Ray left the corporate world to enter seminary in preparation for full time ministry. After 10 years in Christian camp and conference ministry in Texas, Colorado, Wisconsin and Maryland, he became a bi-vocational associate pastor while still working in the hospitality and hotel industry in Colorado.

ED McDOWELL has been the executive director of Warm Beach Christian Camps and Conference Center, Stanwood, Wash., since 1995. Warm Beach serves more than 90,000 guests per year. Previous to 1995, Ed served five years as dean of student development at Central College in McPherson, Kan., and three years as senior pastor of First Free Methodist Church in Denver, Colo.

He is an experienced consultant and board member, having served on a wide variety of boards ranging from higher education, K-12 education, a crisis help line ministry, national associations, local churches, an adoption foundation, and currently serves as the board chair for Christian Camp and Conference Association (CCCA).

NANCY NELSON, has been in Christian camping since 1975. The majority of these years have been at Warm Beach Christian Camps and Conference Center. For 21 years she served as the Development Director, leading the department through two major $6.5 million campaigns, the raising of $700-800,000 each year for operations, in addition to acquiring/coordinating over 50,000 hours of volunteer service annually. In January 2017, her title became the Director of Donor Relations as she handed off the leadership of the department to a capable younger leader.

JOHN PEARSON is a board governance and management consultant from San Clemente, Calif. He's had the privilege of serving as the lead facilitator for the Murdock Trust Board Leadership & Development Program, now in its fourth year. He also was the lead facilitator for the Thriving Boards program of Christian Camp and Conference Association for its 2016 inaugural year.

He served more than 30 years as a nonprofit ministry CEO, 25 of those years as the CEO of three national/international associations, including Willow Creek Association, Christian Camp and Conference Association, and Christian Management Association (now known as Christian Leadership Alliance).
Hurry! Limited Participant Spaces Available!
Invitations have been extended to selected camps and conference centers in the Northwest and the Northeast, based on recommendations from CCCA sectional, regional and national leaders. While we expect the program to be full, you may contact the program coordinators to see if space remains.
The Thriving Boards Programs for the Northwest and Northeast are sponsored by Christian Camp and Conference Association, and funded in part by the Murdock Trust, with a vision to roll out the program across the U.S. in the years ahead. For more information about the 2019 cohort, or to recommend a camp/conference center for consideration, contact Ed McDowell.
To Register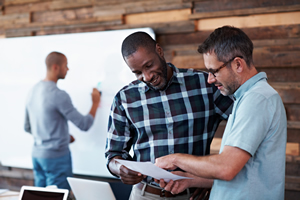 If you've been invited to register, please review the details in the email you received from Ed McDowell, which includes a link to the online registration process. For questions on registration or payment, please email the registrar at the CCCA National Office in Colorado Springs, or call (719) 260-9400 x129.
For general information, contact:
Ed McDowell | Project Coordinator | Thriving Boards | (800) 228-6724 (office).