Attention Non-U.S. Resident Job Seekers
To pursue summer or short-term service opportunities at a Christian camp or conference, you must work through an international placement organization (see list below). These organizations help match counselors and other support staff with camps and conferences in the United States and assist in obtaining required visas, making travel arrangements, and acquainting you with cultural norms and guidelines.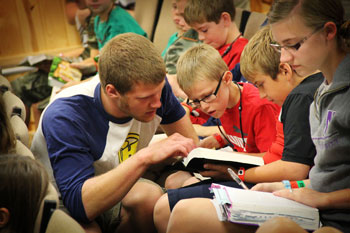 To work for a CCCA member camp or conference shown on the CCCA website, you must be a student and have either a J-1 Exchange Visitors' Visa or an F-1 Visa. (The J-1 allows for students' cultural exchange for work and travel; the F-1 allows for practical training.) It is extremely difficult for international applicants who are not students and who do not have these visas to be employed in the U.S.
Each of the organizations listed below assists students, and each operates differently. Program costs also differ with each. Contact an organization, and go through the process of obtaining your work visa before you apply to any camps or conferences. Prospective employers will not review your application unless you have done so.
International Counselor Programs
The following organizations and agencies seek, interview and advertise young people from various foreign countries who are interested in working at U.S. camps or conferences during the summer. The agencies generally provide international transportation and insurance coverage for their candidates who are hired.