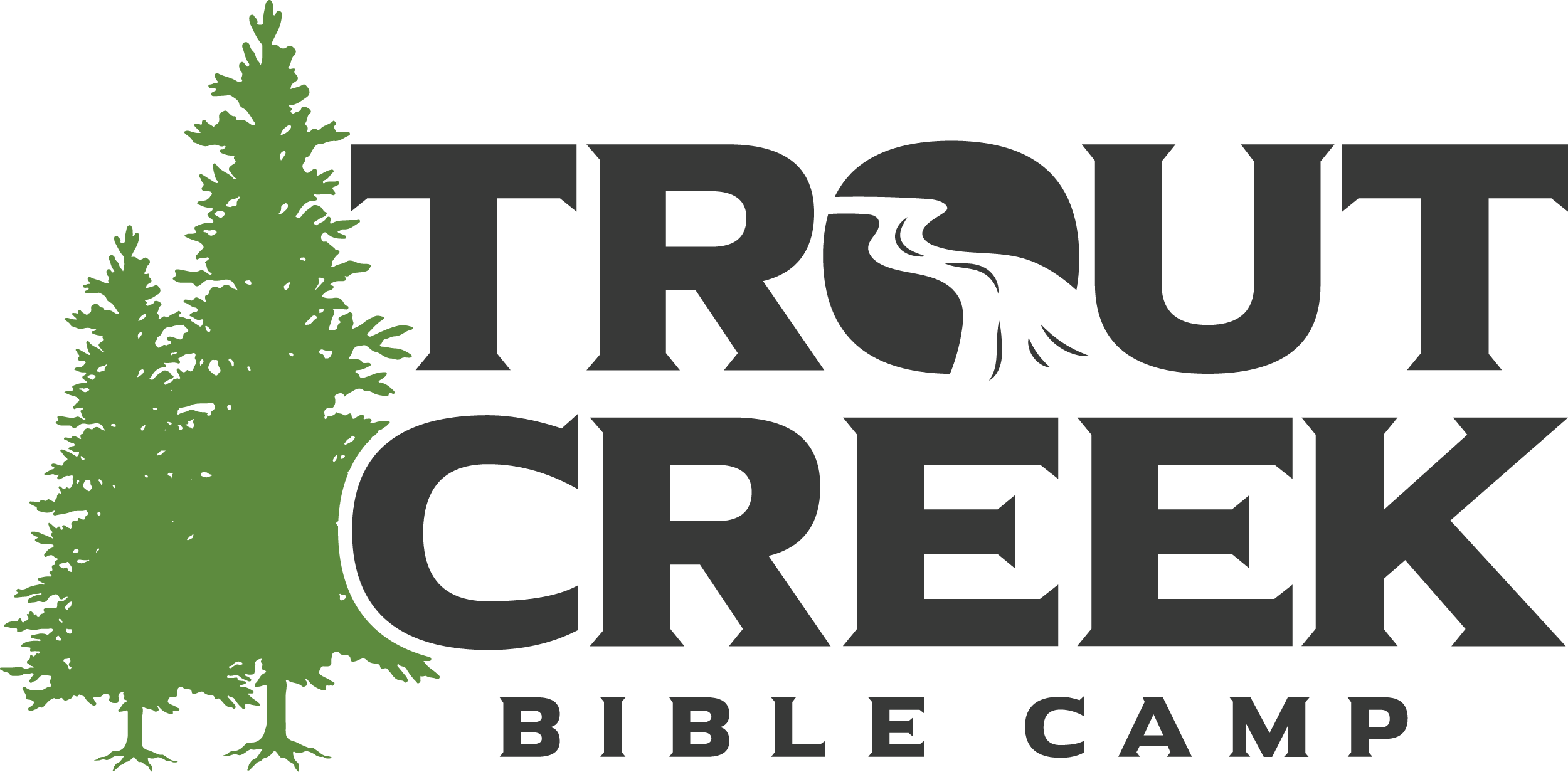 Welcome to Trout Creek Bible Camp
38105 SE Gordon Creek Road
Corbett, Oregon 97019
Helping people love God with all their heart, all their life.
Find us on the web at http://www.tcbc.com, or call us at (503) 695-2948
Download our Brochure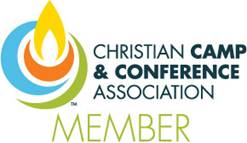 Information
Trout Creek Bible Camp is a year-round ministry providing camping programs for children, youth, and adults!

The purpose of Trout Creek Bible Camp is to use an outdoor environment and our facilities for evangelism and discipleship, focusing primarily on children and youth through Christ-centered relationships and fun activities.

We offer camp sessions during the summer for kids & teens between the ages of 8 to 18, and a Family Camp, with each week programmed with exciting activities in a Christ-centered environment. The programs and activities are designed and implemented for specific ages each session.

We provide the opportunity for volunteers to apply and work at camp for 11 weeks from June to August each summer, in a variety of positions ranging from Counselor, CIT, Program Staff, Work Crew, or Support Staff!

In the spring and fall we program events such as Father/Son & Mother/Daughter Retreats along with hosting guest groups throughout the year!
Affiliation:
Non-Denominational
The types of camps we operate include:
Conference/Retreats
Resident Camp
Trip/Travel Camp (bikes, cruises, ski trips, etc.)

Programming We Offer:
Children
Pre-Teens
Teens
Families (together in one program)

While you're here, you may want to take advantage of the following activities we offer:
Archery/Shooting Range
Basketball Court
Swimming - Outdoor
Fishing Area
Game Room/Arcade
Gymnasium

Interested in renting our facilities? We are happy to rent our facilities to the following groups/types:
Children's Groups
Youth Groups
Single Adults
Families (in one unit)

These are the types of accommodations we offer:
Tent Sites
Theme Housing (train cars, tree houses, etc.)
Cabins
Lodge
RV Sites

Kitchen Facilities Use
Kitchen for Staff only
We are set up to handle the following group sizes in the various seasons:
During the summer, we can take care of up to 425 guests. In the spring, we can accommodate 250 guests. Our winter capacity is 250. Finally, in fall, we have enough room for 250 guests.
We also offer the following special activities and features:
Canoeing, Mt. Bikes, Go Karts, Talent Show, Laser Tag, Chapel, Water Fights, Swimming Pools w/ a 46' water slide, Craft Room, Spike Ball, Fireside, White Water Rafting, Hammock Village, Tree House, Rockets, Zip Line, Inflatables, Climbing Wall, Gym, Waterfall, Hiking Trails, 9 hole Disc Golf Course, Archery, Gaga Ball, 9 Square, Camp Store, Play Structure, Team Competition, Big Swings, BB Guns ... and 265 Acres to explore! PLUS Go Kart Klub & Paintball Club for more activity time!

Location
We are 25 miles east of Portland, Oregon near the beautiful Columbia River Gorge!
Photos
Photo Gallery
https://www.ccca.org/assnfe/images/616/10_616_IMG_0152.JPG
https://www.ccca.org/assnfe/images/616/10_616_IMG_0258.JPG
https://www.ccca.org/assnfe/images/616/10_616_IMG_0332.JPG
https://www.ccca.org/assnfe/images/616/10_616_IMG_0776 2.JPG
https://www.ccca.org/assnfe/images/616/10_616_IMG_1234.JPG
https://www.ccca.org/assnfe/images/616/10_616_IMG_4253.JPG
https://www.ccca.org/assnfe/images/616/10_616_IMG_4954.JPG
https://www.ccca.org/assnfe/images/616/616_CabinPhotoLog.jpg
https://www.ccca.org/assnfe/images/616/616_CabinPhotoToes.jpg
https://www.ccca.org/assnfe/images/616/616_DSC_0477-2-2.jpg
https://www.ccca.org/assnfe/images/616/616_IMG_2176.jpg
https://www.ccca.org/assnfe/images/616/616_IMG_2266.jpg
https://www.ccca.org/assnfe/images/616/616_IMG_2478.jpg
https://www.ccca.org/assnfe/images/616/616_IMG_2581.jpg
https://www.ccca.org/assnfe/images/616/616_IMG_2639.jpg
https://www.ccca.org/assnfe/images/616/616_IMG_2721.jpg
https://www.ccca.org/assnfe/images/616/616_IMG_3437.jpg
https://www.ccca.org/assnfe/images/616/616_IMG_4352.jpg
https://www.ccca.org/assnfe/images/616/616_IMG_4405.jpg
https://www.ccca.org/assnfe/images/616/616_IMG_6819.jpg
https://www.ccca.org/assnfe/images/616/616_IMG_6946.jpg
https://www.ccca.org/assnfe/images/616/616_IMG_6969.jpg
https://www.ccca.org/assnfe/images/616/616_IMG_7783.jpg
https://www.ccca.org/assnfe/images/616/616_IMG_9130.jpg
https://www.ccca.org/assnfe/images/616/616__MG_1231.jpg
https://www.ccca.org/assnfe/images/616/616__MG_1426.jpg
https://www.ccca.org/assnfe/images/616/616__MG_6312.jpg
Video
Trout Creek Bible Camp uses an outdoor environment and our facilities for evangelism and discipleship, focusing primarily on children and youth through Christ-centered relationships and fun activities.

We aim to build upon God's overflowing blessings, while striving to spiritually impact people in such a way that there will be Kingdom impact, locally and globally.

TCBC is a Christ-centered experience where the adventure begins and the excitement never ends!

Volunteering on summer staff is one of the greatest and most rewarding experiences you can have! Come out & serve the Lord in an incredible outdoor environment & have the opportunity of a lifetime!

Not only will you be able to help kids discover the truth about Jesus Christ, but you will also grow in your own walk with the Lord and make lifetime friendships with other believers.

Here are what some of our staff are saying about their time at TCBC:

"Camp has changed my life. God exists and moves everywhere on this earth, but something definitely feels special about this place." - Flip, Guy Counselor

"TCBC made me want to read my Bible more, and now, even after camp, I am reading the Bible on my own time, which I never used to do." - Beanie, Guy Rec Staff

"I loved the amazing nurses I worked with. I loved being able to show God's love to campers when they were hurting. Sometimes it was just giving an otter-pop to a camper with an upset tummy, cleaning out a scraped knee, or even sitting and coloring with them while they where homesick." - Tinkerbell, Camp Nurse

"The seeds you are planting in kids' lives cannot be done anywhere else. You get to build long-lasting eternal relationships with campers and staff that you can have here on Earth and in heaven someday! This is a bigger investment compared to making money working a summer job." - Squints, Guy Counselor

"One of my favorite things about Trout Creek is the community. Campers are always so excited to come to camp and the staff are so loving and caring." - Jiminy, Girl Counselor

"It's a community of people who really love Jesus and want to serve him by serving kids. It's an incredible experience and I can guarantee that God will use it to change your life." Cha Cha, Guy Counselor