Welcome to Camp Assurance
86858 Hwy 57
Belden, Nebraska 68717
The little camp with a big heart
Find us on the web at https://www.camp-assurance.com/, or call us at (712) 301-1268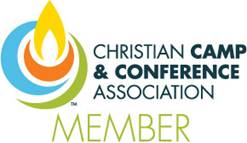 Information
Affiliation:
Non-Denominational
The types of camps we operate include:
Resident Camp

Programming We Offer:
Children
Pre-Teens
Teens

While you're here, you may want to take advantage of the following activities we offer:
Soccer Field
Basketball Court

These are the types of accommodations we offer:
Dormitory
RV Sites

Kitchen Facilities Use
Rental groups may use kitchen facilities
We are set up to handle the following group sizes in the various seasons:
During the summer, we can take care of up to 65 guests. In the spring, we can accommodate 20 guests. Our winter capacity is 20. Finally, in fall, we have enough room for 20 guests.
We also offer the following special activities and features:
Gaga Pit

Location
Photos
Photo Gallery
Video