Welcome to TBM Royal Ambassadors & Challengers
5351 Catron Dr.
Dallas, Texas 75227
Train and equip young men to be Ambassadors for Christ.
Find us on the web at https://www.tbmtx.org/, or call us at (214) 275-1100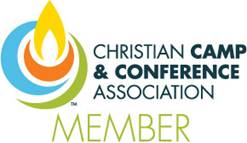 Information
Texas Royal Ambassadors gather at campgrounds across Texas and throughout the Summer for a missions focused week where boys discover their place in God's mission on earth, reconciling the world to himself.
Affiliation:
Baptist
The types of camps we operate include:
Adventure/Wilderness
Conference/Retreats

Programming We Offer:
Children
Pre-Teens
Teens
Adults
Families (together in one program)

Throughout the year, you'll find the following special emphasis camps (or themes) during one or more of our sessions:
Leadership
Missions
Outdoor Education
Team Building

We are set up to handle the following group sizes in the various seasons:
Location
State office is located 5 miles east of downtown Dallas.
Photos
Photo Gallery
Video