Welcome to Camp Grace
2559 Walker Chapel Road
Roberta, Georgia 31078
We seek to transform urban at-risk youth, through grace, with overnight camps.
Find us on the web at http://www.thecampgrace.com/, or call us at (478) 957-5215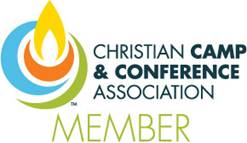 Information
It has been said that the heart of the problem is a problem of the heart. We at Camp Grace believe that long lasting change must begin with a change in the heart. The answer is to change their hearts through the transforming truth of the gospel of Jesus Christ. This is the primary focus of Camp Grace.

The mission of Camp Grace is to transform the lives of urban underserved children and youth through grace with overnight camps. We have found that getting our kids out of the city environment for extended overnight stays and showing them unconditional love and speaking into their lives is transforming our urban kids. We know from experience that what we are doing is starting to break the cycle of poverty, crime, teen pregnancy and the high school drop out rate.

Our strategy is to continue to develop and to grow our camp facilities on our 300 acres to be a first class camp that will serve 7,000 urban youth a summer by 2025. Our goal is to develop two more camps on our current 300 acre camp that will be for different age groups and different target groups giving us a total of three fully functioning camps serving 7,000 urban kids a summer.

A corporate sponsor will commit to 10 kids per year totaling $3,600. Currently we have 40 corporate 100 members. By the year 2025 when we have 7,000 urban kids and a 2.5 million dollar budget our hope is to have multiplied our corporate 100 families from 40 in 2016 to 500. This seems impossible buy with God all things are possible.
Affiliation:
Non-Denominational
The types of camps we operate include:
Conference/Retreats
Resident Camp

Programming We Offer:
Children
Pre-Teens
Teens

While you're here, you may want to take advantage of the following activities we offer:
Archery/Shooting Range
Horseback Riding
Ropes/Challenge Course
Basketball Court
Swimming - Outdoor
Beach Front
Fishing Area
Game Room/Arcade

Interested in renting our facilities? We are happy to rent our facilities to the following groups/types:
Children's Groups
Youth Groups
Single Adults
Married Couples
Families (in one unit)

These are the types of accommodations we offer:
Bed & Breakfast
Tent Sites
Cabins
Hotel/Motel
RV Sites

Kitchen Facilities Use
Rental groups may use kitchen facilities
We are set up to handle the following group sizes in the various seasons:
During the summer, we can take care of up to 600 guests. In the spring, we can accommodate 600 guests. Our winter capacity is 600. Finally, in fall, we have enough room for 600 guests.
Location
Camp is located 80 miles south of Atlanta.
Photos
Photo Gallery
Video