Welcome to SAMBICA
4114 W Lake Sammamish Pkwy SE
Bellevue, Washington 98008
A light on the lake since 1919.
Find us on the web at http://www.sambica.com, or call us at (425) 746-9110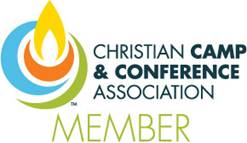 Information
SAMBICA, (the Sammamish Bible Camp Association, historically) began as a youth Bible Conference in 1919. Founded by members of the Swedish Tabernacle Church, SAMBICA is now a not-for-profit, non-denominational Christian camp and event center.

Over the past 100+ years, SAMBICA has worked hard to achieve the current level of high quality programs that benefit our campers and the surrounding community. SAMBICA is no longer a remote camp nestled in the woods; it is now immersed in suburbia. SAMBICA's 30+ buildings are spread over 10 acres on the shores of beautiful Lake Sammamish in Bellevue, Washington.

Today, SAMBICA offers youth summer camps and retreat ministries. SAMBICA provides both overnight camps, day camps, and a high school leadership program during the summer months. Approximately 120 college age staff members are hired each summer to run the camp operations in roles such as counselors, lifeguards, boat drivers, program, adventure, and kitchen staff. Nearly 3,000 children attend SAMBICA's summer programs each year, the majority coming from a non faith background.

During the fall, winter, and spring seasons SAMBICA serves other nonprofit organizations, schools, and churches through hospitality programs. SAMBICA's reputation for quality food, great customer service, and convenient location provide the perfect setting for reflection, relaxation, spiritual growth and team building.
Affiliation:
Non-Denominational
The types of camps we operate include:
Conference/Retreats
Day Camp
Resident Camp
Trip/Travel Camp (bikes, cruises, ski trips, etc.)

Programming We Offer:
Children
Pre-Teens
Teens
Young Adults
Families (together in one program)

Throughout the year, you'll find the following special emphasis camps (or themes) during one or more of our sessions:
Leadership
Sports

While you're here, you may want to take advantage of the following activities we offer:
Archery/Shooting Range
Ropes/Challenge Course
Soccer Field
Baseball/Softball Field
Basketball Court
Swimming - Outdoor
Beach Front
Fishing Area
Golf Course (miniature)
Gymnasium

Interested in renting our facilities? We are happy to rent our facilities to the following groups/types:
Children's Groups
Youth Groups
Single Adults

These are the types of accommodations we offer:
Cabins
Dormitory
Lodge
RV Sites

We are set up to handle the following group sizes in the various seasons:
In the spring, we can accommodate 200 guests. Our winter capacity is 200. Finally, in fall, we have enough room for 200 guests.
Location
15 minutes east of Seattle, WA
Photos
Photo Gallery
Video