Welcome to Hilltop Camp & Conference Center
349 Hilltop Road
Garrison, Texas 75946
Come away with us.
Find us on the web at http://www.hilltopcamp.com, or call us at (936) 552-4763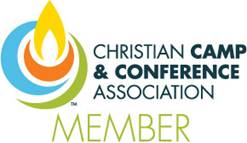 Information
Located in the lush pine forests on the rolling hills of Deep East Texas, Hilltop Camp & Conference Center has operated as a spiritual retreat campground and conference center for many decades. Owned and operated by the Congregational Methodist Church, the property was used exclusively in the earlier years as a destination for summer church camps and church conferences. The original structures were open-air pavilions and buildings, with little attention given to comfort. In 1977, the property was redeveloped, and a new campus opened a few acres from the original one, allowing all-season use of the property and modern conveniences.

The Congregational Methodist Church continues to operate the facility for its own purposes, and now makes it available for occasional rental to organizations with like-minded values and goals.
Affiliation:
Congregational Methodist
The types of camps we operate include:
Conference/Retreats
Day Camp
Resident Camp

Programming We Offer:
Children
Pre-Teens
Teens
Adults
Senior Adults

While you're here, you may want to take advantage of the following activities we offer:
Swimming - Outdoor
Fishing Area
Game Room/Arcade
Gymnasium

Interested in renting our facilities? We are happy to rent our facilities to the following groups/types:
Children's Groups
Youth Groups
Single Adults
Married Couples
Families (in one unit)

These are the types of accommodations we offer:
Tent Sites
Dormitory
Hotel/Motel
Lodge
Platform Tents
RV Sites

Kitchen Facilities Use
Kitchen for Staff only
We are set up to handle the following group sizes in the various seasons:
During the summer, we can take care of up to 140 guests. In the spring, we can accommodate 140 guests. Our winter capacity is 140. Finally, in fall, we have enough room for 140 guests.
We also offer the following special activities and features:
We have a building that will hold 20 campers hotel type rooms and meeting room that could be used for Family Reunions, Sunday School Retreats, Marriage Conferences, Pastors and Wives Retreat and other small group activities. With or without kitchen.

Location
Hilltop Camp and Conference Center is located in the beautiful pineywoods of East Texas, three miles south of Garrison, on U. S. Highway 59. The camp is owned and operated by the Congregational Methodist Church and is available for occasional rental.
Photos
Photo Gallery
https://www.ccca.org/assnfe/images/503951/503951_Adirondack - 1000px.jpg
https://www.ccca.org/assnfe/images/503951/503951_Air Hockey.jpg
https://www.ccca.org/assnfe/images/503951/503951_Auditorium Empty.jpg
https://www.ccca.org/assnfe/images/503951/503951_Climbing Wall.jpg
https://www.ccca.org/assnfe/images/503951/503951_Game room.jpg
https://www.ccca.org/assnfe/images/503951/503951_Kitchen 1.jpg
https://www.ccca.org/assnfe/images/503951/503951_Lake 1.jpg
https://www.ccca.org/assnfe/images/503951/503951_Picnic to pond 2.jpg
https://www.ccca.org/assnfe/images/503951/503951_Rhodes Lodge Meeting Room.jpg
https://www.ccca.org/assnfe/images/503951/503951_Road curved.jpg
https://www.ccca.org/assnfe/images/503951/503951_Verner Hall - Youth Worship.jpg
https://www.ccca.org/assnfe/images/503951/503951_Verner Hall and Sound Board.jpg
https://www.ccca.org/assnfe/images/503951/503951_Verner Hall Interior.jpg
https://www.ccca.org/assnfe/images/503951/503951_Zip Line 2.jpg
https://www.ccca.org/assnfe/images/503951/503951_Zip Line 3.jpg
Video