Welcome to Allaso Ranch
2302 Private Road 7850
Hawkins, Texas 75765
To reach and shape students' lives with the life-changing message of Jesus Christ.

Reach Up (Worship); Reach Out (Evangelism); Reach In (Discipleship)


Find us on the web at http://www.allasoranch.com, or call us at (903) 769-7300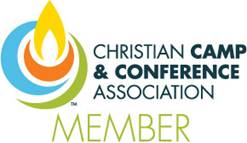 Information
Affiliation:
Non-Denominational
The types of camps we operate include:
Adventure/Wilderness
Conference/Retreats
Day Camp
Resident Camp
Trip/Travel Camp (bikes, cruises, ski trips, etc.)
Work Camp

Programming We Offer:
Children
Pre-Teens
Teens
Young Adults
Adults
Senior Adults

Throughout the year, you'll find the following special emphasis camps (or themes) during one or more of our sessions:
Outdoor Education

While you're here, you may want to take advantage of the following activities we offer:
Horseback Riding
Ropes/Challenge Course
Soccer Field
Baseball/Softball Field
Basketball Court
Swimming - Outdoor
Fishing Area

Interested in renting our facilities? We are happy to rent our facilities to the following groups/types:
Children's Groups
Youth Groups
Single Adults
Married Couples
Families (in one unit)

These are the types of accommodations we offer:
Cabins
Dormitory
Lodge

Kitchen Facilities Use
Kitchen for Staff only
We are set up to handle the following group sizes in the various seasons:
During the summer, we can take care of up to 512 guests. In the spring, we can accommodate 512 guests. Our winter capacity is 512. Finally, in fall, we have enough room for 512 guests.
We also offer the following special activities and features:
Canoes, kayaks, mountain biking, archery tag, lighted basketball court, gaga ball, softball field, soccer field, recreation fields, sand volleyball, high ropes, low ropes, giant swing, zip line, water park

Location
2 1/2 hours east of Dallas in beautiful East Texas outside the city of Hawkins
Photos
Photo Gallery
https://www.ccca.org/assnfe/images/503337/10_503337_Retreat- Home.JPG
https://www.ccca.org/assnfe/images/503337/10_503337_Retreat-About1.JPG
https://www.ccca.org/assnfe/images/503337/10_503337_sc-allaso_exp1.JPG
https://www.ccca.org/assnfe/images/503337/503337_Allaso Horses Pic.jpg
https://www.ccca.org/assnfe/images/503337/503337_AR Main Gate.jpg
https://www.ccca.org/assnfe/images/503337/503337_AR-Dining Hall Front.jpg
https://www.ccca.org/assnfe/images/503337/503337_Retreat- Home2.jpg
https://www.ccca.org/assnfe/images/503337/503337_Retreat-Accomodations3.jpg
Video