Welcome to Vick & Pathfinder Camp and Conference Ministries
1041 County Rt. 31
Cooperstown, New York 13326
Introducing people to Jesus and equipping them to grow spiritually and minister to their world.

Find us on the web at http://vpccministries.org/, or call us at (315) 692-4862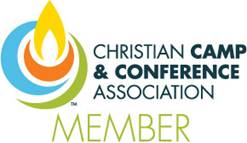 Information
Affiliation:
Baptist - American
The types of camps we operate include:
Adventure/Wilderness
Conference/Retreats
Resident Camp
Trip/Travel Camp (bikes, cruises, ski trips, etc.)

Programming We Offer:
Children
Pre-Teens
Teens
Young Adults
Adults
Families (together in one program)

Throughout the year, you'll find the following special emphasis camps (or themes) during one or more of our sessions:
Aquatic Skills
Leadership
Missions
Music
Outdoor Education
Sports
Team Building
Arts/Crafts
Drama

Recognizing that some guests have special needs and may not be able to participate in regular camping programs, we set aside camp sessions specifically for guests with the following conditions:
Moderately Physically Disabled
Mentally Impaired

While you're here, you may want to take advantage of the following activities we offer:
Swimming - Outdoor
Beach Front
Fishing Area

Interested in renting our facilities? We are happy to rent our facilities to the following groups/types:
Children's Groups
Youth Groups
Single Adults
Families (in one unit)

These are the types of accommodations we offer:
Tent Sites
Cabins
Dormitory
Lodge
RV Sites

We are set up to handle the following group sizes in the various seasons:
During the summer, we can take care of up to 100 guests. In the spring, we can accommodate 100 guests. Finally, in fall, we have enough room for 100 guests.
We also offer the following special activities and features:
Sailing, tubing behind boat.

Location
Camp is located 65 miles west of Albany.
Photos
Photo Gallery
Video