Welcome to Texas Baptist Encampment
100 1st St.
Palacios, Texas 77465
"Your Tropical Destination for a Spiritual Retreat"

Come away with me to a quiet place and get some rest. Mark 6:31
Find us on the web at http://www.texasbaptistencampment.org, or call us at (361) 972-2717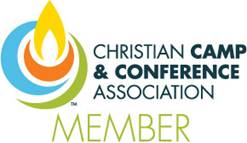 Information
Texas Baptist Encampment is available year-round for summer camps, weekend retreats, conferences, church gatherings, and special events for any and all ages. Call or email to schedule an event for your group or visit our website. Located on the beautiful Gulf Coast of Southeast Texas on the shores of Tres Palacios Bay halfway between Galveston and Corpus Christi, TBE enjoys the beauty of God's creation and an exceptional climate, year-round. In existence since 1902, making it the oldest encampment west of the Mississippi River, the camp has quality facilities, a very accommodating staff, an especially unique & picturesque waterfront, and a laid-back friendly atmosphere. You'll love it!
Affiliation:
Baptist - Southern Baptist
The types of camps we operate include:
Conference/Retreats
Resident Camp

Programming We Offer:
Children
Pre-Teens
Teens
Young Adults
Adults
Families (together in one program)
Families (separated by age)
Senior Adults

While you're here, you may want to take advantage of the following activities we offer:
Soccer Field
Baseball/Softball Field
Basketball Court
Swimming - Outdoor
Beach Front
Fishing Area
Game Room/Arcade

Interested in renting our facilities? We are happy to rent our facilities to the following groups/types:
Children's Groups
Youth Groups
Single Adults
Married Couples
Families (in one unit)

These are the types of accommodations we offer:
Tent Sites
Cabins
Dormitory
Hotel/Motel
Lodge
RV Sites

Kitchen Facilities Use
Rental groups may use kitchen facilities
We are set up to handle the following group sizes in the various seasons:
During the summer, we can take care of up to 800 guests. In the spring, we can accommodate 650 guests. Our winter capacity is 650. Finally, in fall, we have enough room for 650 guests.
We also offer the following special activities and features:
Recreation Pavilions including Gagaball, Human Foosball, Dodgeball, Carpetball, Box Hockey, Concessions, Beach Volleyball, Basketball Court, Softball Field, and a Waterfront Recreation Pavilion including kayaks, catamaran, & inflatable bananas pulled by motorboats.

Location
100 miles southwest of Houston,160 miles southeast of Austin & San Antonio, and between Galveston & Corpus Christi. Located adjacent to the open water of the beautiful Gulf Coast of Southeast Texas.
Photos
Photo Gallery
Video