Welcome to Wanake Camp & Retreat Center
9463 Manchester Ave SW
Beach City, Ohio 44608
Meeting needs for revitalization and challenging guests to discipleship and community.
Find us on the web at http://www.campwanake.org, or call us at (330) 756-2333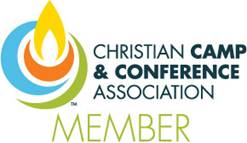 Information
A year-round camp and retreat center owned and operated by the East Ohio Conference of The United Methodist Church since 1946.
Wanake offers:
-Summer Camp (K-12)
-Rental facilities (including excellent food service & program options)
-An outstanding outdoor education location
-Year round Wanake hosted events
The Wanake Ranch also offers year round Horsemanship lessons, trail rides, pony birthday parties and more.
Affiliation:
United Methodist
The types of camps we operate include:
Adventure/Wilderness
Conference/Retreats
Day Camp
Resident Camp

Programming We Offer:
Children
Pre-Teens
Teens
Adults
Families (together in one program)
Senior Adults

Throughout the year, you'll find the following special emphasis camps (or themes) during one or more of our sessions:
Aquatic Skills
Leadership
Music
Outdoor Education
Sports
Team Building
Arts/Crafts
Equestrian

Recognizing that some guests have special needs and may not be able to participate in regular camping programs, we set aside camp sessions specifically for guests with the following conditions:
Mentally Impaired

While you're here, you may want to take advantage of the following activities we offer:
Horseback Riding
Ropes/Challenge Course
Soccer Field
Snow Sledding/Tubing
Basketball Court
Swimming - Outdoor
Fishing Area
Game Room/Arcade

Interested in renting our facilities? We are happy to rent our facilities to the following groups/types:
Children's Groups
Youth Groups
Single Adults
Married Couples
Families (in one unit)

These are the types of accommodations we offer:
Tent Sites
Theme Housing (train cars, tree houses, etc.)
Cabins
Dormitory
Lodge
RV Sites

We are set up to handle the following group sizes in the various seasons:
During the summer, we can take care of up to 300 guests. In the spring, we can accommodate 300 guests. Our winter capacity is 150. Finally, in fall, we have enough room for 300 guests.
We also offer the following special activities and features:
Wanake is located in Amish Country and next door to the largest Amish community in the world. A 46 foot rock climbing tower, Horse Ranch, Rock Lodge, Survival Cabin, and climbing wall in the pool are unique features of Wanake.

Location
30 miles South West of Canton / 60 miles South of Cleveland / Located at the Beautiful Gateway to Amish Country (The largest Amish Community in the world!)
Photos
Photo Gallery
https://www.ccca.org/assnfe/images/485610/4856campfire.jpg
https://www.ccca.org/assnfe/images/485610/4856crafters.jpg
https://www.ccca.org/assnfe/images/485610/4856cross.jpg
https://www.ccca.org/assnfe/images/485610/4856goats.jpg
https://www.ccca.org/assnfe/images/485610/4856high-school.jpg
https://www.ccca.org/assnfe/images/485610/4856horse.jpg
https://www.ccca.org/assnfe/images/485610/4856karting.jpg
https://www.ccca.org/assnfe/images/485610/4856lodge.jpg
https://www.ccca.org/assnfe/images/485610/4856Swimming.jpg
https://www.ccca.org/assnfe/images/485610/4856young-adult.jpg
Video