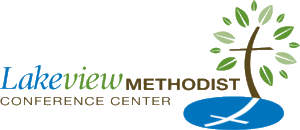 Welcome to Lakeview Methodist Conference Center
400 Private Road 6036
Palestine, Texas 75801-4350
Providing an Unique Environment for Experiecning God's Love.
Find us on the web at http://www.iheartlakeview.org/, or call us at (903) 538-2711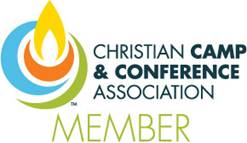 Information
Lakeview Methodist Conference Center, recently recognized as one of the "Camps that Change the World" by the Huffington Post, is located in the Piney Woods of East Texas.

Established in 1947 as the site for a camping ministry of the Texas Conference of the United Methodist Church, Lakeview Methodist Conference Center has been hosting life-changing camps for more than 65 years. Generations of campers from the Texas Annual Conference District Summer Camps, Choir Camp, Texas A&M Fish Camp, United Methodist Women and United Methodist Men have all made wonderful memories at Lakeview and return year after year to make more.

Lakeview offers the same fun-filled, life-changing experiences through retreats, conferences, outdoor education, team building programs, and other venues, accomodating over 20,000 visitors and campers each year.

Each day, our team works to provide an enjoyable experience for all our guests. Our environment is unique, consisting of more than 1,300 acres of pure bliss. We are located outside of Palestine, recently named one of the top travel destinations in Texas. Though we're just a stone's throw from town, once you're on location you feel as though you are a thousand miles from anywhere and as though you can achieve anything.

Lakeview has been the site of Texas A&M Fish Camp for more than 60 years. Tens of thousands of Aggies have begun their college careers at camp on our property.
Affiliation:
United Methodist
The types of camps we operate include:
Conference/Retreats
Day Camp
Resident Camp
Work Camp

Programming We Offer:
Children
Pre-Teens
Teens
Adults
Families (together in one program)
Families (separated by age)

Throughout the year, you'll find the following special emphasis camps (or themes) during one or more of our sessions:
Leadership
Missions
Music
Outdoor Education
Team Building
Arts/Crafts

Recognizing that some guests have special needs and may not be able to participate in regular camping programs, we set aside camp sessions specifically for guests with the following conditions:
Moderately Physically Disabled
Severely Physically Disabled
Mentally Impaired

While you're here, you may want to take advantage of the following activities we offer:
Archery/Shooting Range
Paintball
Ropes/Challenge Course
Soccer Field
Baseball/Softball Field
Basketball Court
Swimming - Outdoor
Game Room/Arcade
Gymnasium

Interested in renting our facilities? We are happy to rent our facilities to the following groups/types:
Children's Groups
Youth Groups
Single Adults
Married Couples

These are the types of accommodations we offer:
Cabins
Cottages
Dormitory
Hotel/Motel
RV Sites

Kitchen Facilities Use
Rental groups may use kitchen facilitiesKitchen for Staff only
We are set up to handle the following group sizes in the various seasons:
During the summer, we can take care of up to 1325 guests. In the spring, we can accommodate 1325 guests. Our winter capacity is 1325. Finally, in fall, we have enough room for 1325 guests.
We also offer the following special activities and features:
hiking and trails; silent disco; jump pillow

Location
120 miles south east of Dallas Tx
Photos
Photo Gallery
Video