Welcome to H. E. Butt Foundation
11756 North U.S. Hwy 83
Leakey, Texas 78873-3049
Find us on the web at http://www.hebfdn.org/, or call us at (830) 315-9200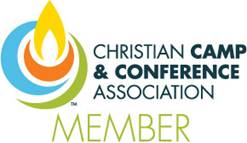 Information
Our mission is to cultivate wholeness in people and institutions for the transformation of communities. Our focus is spiritual formation and health in families and children. Rooted in Christian faith and brought to life by our shared values, our work takes two shapes: We run programs that nurture the human spirit, and we forge relationships with like-minded organizations. Our four values remind us who we are and how we act: Hospitality, Stewardship, Unity and Excellence. Our programs nurture the human spirit by creating opportunities for people to encounter God through: Relationships, Hospitality, Beauty and Reflection. We also form capacity-building relationships with aligned institutions and programs to increase their impact through: Collaboration, Convenings and Financial Support.
The types of camps we operate include:
Conference/Retreats
Resident Camp

Programming We Offer:
Children
Pre-Teens
Teens
Adults
Families (together in one program)

While you're here, you may want to take advantage of the following activities we offer:
Archery/Shooting Range
Horseback Riding
Nature Center
Ropes/Challenge Course
Soccer Field
Tennis Courts
Baseball/Softball Field
Basketball Court
Swimming - Outdoor
Beach Front
Fishing Area

Interested in renting our facilities? We are happy to rent our facilities to the following groups/types:
Children's Groups
Youth Groups

These are the types of accommodations we offer:
Cabins
Dormitory
Lodge

Kitchen Facilities Use
Rental groups may use kitchen facilities
We are set up to handle the following group sizes in the various seasons:
During the summer, we can take care of up to 40 guests. In the spring, we can accommodate 288 guests. Our winter capacity is 288. Finally, in fall, we have enough room for 288 guests.
Location
We operate three additional programs on our 1,900 acre property 120 miles west of San Antonio, TX. Visit our website to learn more about Laity Lodge Family Camp, Laity Lodge Retreat Center and Laity Lodge Youth Camp. www.LaityRenewal.org
Photos
Photo Gallery
https://www.ccca.org/assnfe/images/346/346_canyon river.jpg
https://www.ccca.org/assnfe/images/346/346_Fishing.jpg
Video