Welcome to Falls Creek Retreat Center
32 Falls Creek Road
Raymond, Washington 98577-9338
Falls Creek Retreat Center--A premier adult conference center.
Find us on the web at http://www.fallscreekretreat.com, or call us at (888) 934-9555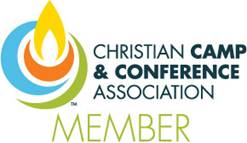 Information
Affiliation:
Non-Denominational
The types of camps we operate include:
Conference/Retreats

Programming We Offer:
Adults

Throughout the year, you'll find the following special emphasis camps (or themes) during one or more of our sessions:
Arts/Crafts

While you're here, you may want to take advantage of the following activities we offer:
Baseball/Softball Field
Fishing Area

These are the types of accommodations we offer:
Lodge

Kitchen Facilities Use
Kitchen for Staff only
We are set up to handle the following group sizes in the various seasons:
During the summer, we can take care of up to 100 guests. In the spring, we can accommodate 100 guests. Our winter capacity is 100. Finally, in fall, we have enough room for 100 guests.
Location
17 miles east of Raymond, Washington on Hwy 6. 2 1/2 hours from Portland, OR or Seattle, WA.
Photos
Photo Gallery
Video