Welcome to Rock Mountain Bible Camp
1156 Rock Mountain Dr.
Susquehanna, Pennsylvania 18847
Providing opportunities to experience Truth, Community & Change through Jesus Christ.

Find us on the web at https://rockmountainbiblecamp.org/, or call us at (570) 756-2200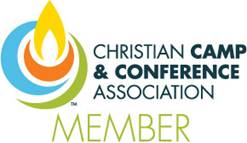 Information
Rock Mountain Bible Camp is a ministry located in Pennsylvania, that exists to provide opportunities to experience Truth, Community & Change through Jesus Christ. Our vision is to be a catalyst for spiritual transformation that lead youth, families, and churches to be life-long, committed, followers of Jesus.
We accomplish the mission and pursue the vision through week-long camps, weekend retreats, day events, activities, campground, and service opportunities. We provide programs for youth, families, and churches for individuals and groups. We also partner with gospel-centered churches, groups of churches, and para-church organizations who program their own camps, retreats, and events.
Affiliation:
Non-Denominational
The types of camps we operate include:
Adventure/Wilderness
Conference/Retreats
Day Camp
Resident Camp
Work Camp

Programming We Offer:
Children
Pre-Teens
Teens
Young Adults
Adults
Families (together in one program)

Throughout the year, you'll find the following special emphasis camps (or themes) during one or more of our sessions:
Leadership
Missions
Outdoor Education
Sports
Team Building

While you're here, you may want to take advantage of the following activities we offer:
Archery/Shooting Range
Paintball
Ropes/Challenge Course
Soccer Field
Baseball/Softball Field
Snow Sledding/Tubing
Basketball Court
Swimming - Outdoor
Fishing Area
Game Room/Arcade
Gymnasium

Interested in renting our facilities? We are happy to rent our facilities to the following groups/types:
Children's Groups
Youth Groups
Single Adults
Families (in one unit)

These are the types of accommodations we offer:
Tent Sites
Cabins
Cottages
Dormitory
Lodge
RV Sites

We are set up to handle the following group sizes in the various seasons:
During the summer, we can take care of up to 325 guests. In the spring, we can accommodate 325 guests. Our winter capacity is 325. Finally, in fall, we have enough room for 325 guests.
We also offer the following special activities and features:
Our Zipline, laser tag, team-building ropes course, boating/fishing on our lake, disc golf course, swimming pool, hiking trails, gym, game-room, sports fields, and more. There's always something fun to do at Rock Mountain! Fully equipped meeting spaces, comfortable lodging areas, and delicious food make Rock Mountain a warm setting for building Christ-centered relationships, sharing biblical truth, and encouraging worship.

Location
25 Miles North of Scranton, PA 30 miles South of Binghamton, NY
Photos
Photo Gallery
https://www.ccca.org/assnfe/images/3184/3184_Rock_Mountain_Bible_Camp-110.jpg
https://www.ccca.org/assnfe/images/3184/3184_Rock_Mountain_Bible_Camp-113.jpg
https://www.ccca.org/assnfe/images/3184/3184_Rock_Mountain_Bible_Camp-149.jpg
https://www.ccca.org/assnfe/images/3184/3184_Rock_Mountain_Bible_Camp-150.jpg
https://www.ccca.org/assnfe/images/3184/3184_Rock_Mountain_Bible_Camp-155.jpg
https://www.ccca.org/assnfe/images/3184/3184_Rock_Mountain_Bible_Camp-181.jpg
https://www.ccca.org/assnfe/images/3184/3184_Rock_Mountain_Bible_Camp-206.jpg
https://www.ccca.org/assnfe/images/3184/3184_Rock_Mountain_Bible_Camp-209.jpg
https://www.ccca.org/assnfe/images/3184/3184_Rock_Mountain_Bible_Camp-31.jpg
https://www.ccca.org/assnfe/images/3184/3184_Rock_Mountain_Bible_Camp-4.jpg
https://www.ccca.org/assnfe/images/3184/3184_Rock_Mountain_Bible_Camp-47.jpg
https://www.ccca.org/assnfe/images/3184/3184_Rock_Mountain_Bible_Camp-50.jpg
https://www.ccca.org/assnfe/images/3184/3184_Rock_Mountain_Bible_Camp-6.jpg
https://www.ccca.org/assnfe/images/3184/3184_Rock_Mountain_Bible_Camp-89.jpg
Video