Welcome to Macleay Conference & Retreat Center
2887 74th Ave SE
Salem, Oregon 97317
The PNW destination of choice.
Find us on the web at http://www.experiencemacleay.org, or call us at (503) 391-2806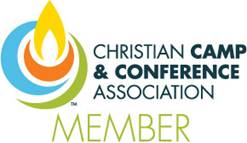 Information
Just minutes outside of Salem, Oregon, sprawls a 30 acre modern retreat facility, a hidden gem surrounded by quiet farmland. Comfortable, clean, warm and welcoming, we are excited to host your next event. We specialize in groups of 150+ but welcome groups from 25-500 guests. Paved, lighted walking paths and an abundance of parking provide a safe and very accessible facility. From lodge style accommodations to upscale condos, we have something for all!
Affiliation:
Non-Denominational
The types of camps we operate include:
Conference/Retreats
Day Camp

While you're here, you may want to take advantage of the following activities we offer:
Soccer Field
Baseball/Softball Field
Basketball Court
Swimming - Outdoor
Gymnasium

Interested in renting our facilities? We are happy to rent our facilities to the following groups/types:
Youth Groups
Single Adults
Married Couples
Families (in one unit)

These are the types of accommodations we offer:
Tent Sites
Cabins
Cottages
Dormitory
Lodge
RV Sites

We are set up to handle the following group sizes in the various seasons:
During the summer, we can take care of up to 500 guests. In the spring, we can accommodate 500 guests. Our winter capacity is 500. Finally, in fall, we have enough room for 500 guests.
We also offer the following special activities and features:
Frisbee disc golf. Horseshoes. Sand volleyball. Cafe style lounge. Outdoor bistro style patio with gas fire feature. Newly designed loft in gym with ping pong, pool table, foosball and more. Paved paths for bikes, scooters and skateboards. Well kept fields for obstacle courses and more.

Location
5 miles East of Salem, OR
Photos
Photo Gallery
https://www.ccca.org/assnfe/images/3006/3006_Aerial View.jpg
https://www.ccca.org/assnfe/images/3006/3006_Banquet Skyline Hall.jpg
https://www.ccca.org/assnfe/images/3006/3006_Condos.jpg
https://www.ccca.org/assnfe/images/3006/3006_gym-volleyball.jpg
https://www.ccca.org/assnfe/images/3006/3006_Holiday Gala.png
https://www.ccca.org/assnfe/images/3006/3006_Middle Field with Gazebo.jpg
https://www.ccca.org/assnfe/images/3006/3006_Pool.jpg
https://www.ccca.org/assnfe/images/3006/3006_Skyline General Use.jpg
https://www.ccca.org/assnfe/images/3006/3006_Soccer Field.jpg
Video