Welcome to Riverbend Retreat Center
1232-C County Road 411B
Glen Rose, Texas 76043-6355
Riverbend provides a place of refuge where people experience Christ.





Find us on the web at http://www.riverbendretreat.org, or call us at (254) 897-4011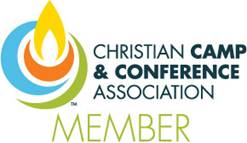 Information
Affiliation:
Baptist - Southern Baptist
The types of camps we operate include:
Conference/Retreats
Resident Camp

Programming We Offer:
Children
Pre-Teens
Teens
Senior Adults

While you're here, you may want to take advantage of the following activities we offer:
Archery/Shooting Range
Paintball
Ropes/Challenge Course
Soccer Field
Baseball/Softball Field
Basketball Court
Swimming - Outdoor
Fishing Area
Gymnasium

Interested in renting our facilities? We are happy to rent our facilities to the following groups/types:
Children's Groups
Youth Groups
Single Adults
Married Couples
Families (in one unit)

These are the types of accommodations we offer:
Tent Sites
Theme Housing (train cars, tree houses, etc.)
Cabins
Cottages
Dormitory
Hotel/Motel
Lodge
RV Sites
TeePees

Kitchen Facilities Use
Kitchen for Staff only
We are set up to handle the following group sizes in the various seasons:
During the summer, we can take care of up to 740 guests. In the spring, we can accommodate 837 guests. Our winter capacity is 837. Finally, in fall, we have enough room for 837 guests.
We also offer the following special activities and features:
Riverbend is located on a bluff overlooking the Brazos River Valley. We would be honored to host your next retreat or camp.

Location
60 miles southwest of Ft. Worth, Tx
Photos
Photo Gallery
Video