Welcome to Double K Retreat & Adventure Center
620 Tall Timber Trail
Easton, Washington 98925-0098
God is here, naturally
Find us on the web at http://www.doublek.org, or call us at (509) 656-2304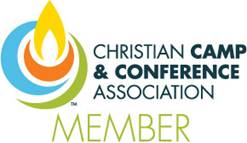 Information
Double K is an ideal retreat getaway, centrally located just 1 - 1½ hours east of Seattle and 13 miles east of Snoqualmie Pass in Easton, WA. Double K is the most central retreat and adventure center in the state of Washington, operating a year-around rental facility since 1988, that offers programming for youth, families, and adult ministry programs. Double K's 177 acres are owned by the 48 Churches of God in the Washington District (Anderson, In) and offer park-like facilities to support church ministry to youth, adults, ministry functions, schools, and other character developing non-profits, throughout Washington State and the northwest with convenient assess just off Interstate 90.

With delicious buffet-style meals and helpful on-site staff, our comfortable, affordable facilities are designed to encourage and support groups of 20 to 200 persons on site. We understand that providing a place to teach and praise and sleep and eat out of the weather – fosters decisions for Christ, promotes personal growth and helps people enjoy peace from their everyday lives, in our mountain setting. That's what Double K has been doing for 27years.

Affiliation:
Church of God - Anderson
The types of camps we operate include:
Adventure/Wilderness
Conference/Retreats

Programming We Offer:
Pre-Teens
Teens
Young Adults
Adults
Families (together in one program)

Recognizing that some guests have special needs and may not be able to participate in regular camping programs, we set aside camp sessions specifically for guests with the following conditions:
Substance Abuse

While you're here, you may want to take advantage of the following activities we offer:
Archery/Shooting Range
Paintball
Ropes/Challenge Course
Snow Sledding/Tubing
Basketball Court
Beach Front
Fishing Area
Game Room/Arcade

Interested in renting our facilities? We are happy to rent our facilities to the following groups/types:
Children's Groups
Youth Groups
Single Adults
Families (in one unit)

These are the types of accommodations we offer:
Tent Sites
Dormitory
RV Sites

Kitchen Facilities Use
Kitchen for Staff only
We are set up to handle the following group sizes in the various seasons:
During the summer, we can take care of up to 165 guests. In the spring, we can accommodate 165 guests. Our winter capacity is 165. Finally, in fall, we have enough room for 165 guests.
We also offer the following special activities and features:
Disc golf, water trampoline, canoes, Stand up paddle boards

Location
71 miles east of Seattle
Photos
Photo Gallery
Video