Welcome to Black Rock Retreat
1345 Kirkwood Pike
Quarryville, Pennsylvania 17566-9539
To Know Christ & Make Him Known
Find us on the web at http://www.blackrockretreat.com, or call us at (717) 529-3232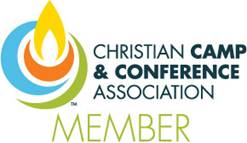 Information
Year-round Christian retreat and conference center. Group retreats, overnight summer camp, summer day camp, and educational field trips in Lancaster County, PA. Looking for a venue for your next Christian retreat or conference? Black Rock is perfect for both small or large Christian youth retreats, marriage retreats, men's retreats, women's retreats, business retreats, and church retreats. Both large and small meeting rooms are available depending on what your group needs. All have free Wi-Fi. The chapel seats up to 400 people, perfect for large group gatherings. There are many different indoor and outdoor meeting areas for small group breakout sessions. If you're planning a multi-day event, guests can choose from a variety of comfortable accommodations (including hotel-style rooms and a lodge). The buffet-style meals at Black Rock are actually delicious. Your group won't be bored here! There's a wide selection of indoor and outdoor recreation areas (well-suited for group activities), along with guided team building experiences. Enjoy ziplining, ropes courses, sports fields/courts, full-size gym, and more. We're also a popular field trip destination for schools (public or private) and homeschool groups. Students enjoy interactive learning on these day-long or overnight class trips. We also have week-long overnight summer camp for kids and summer day camp. Both include lots of fun activities and intentional time to learn more about God. Visit our website for more information.
Affiliation:
Non-Denominational
The types of camps we operate include:
Conference/Retreats
Day Camp
Resident Camp

Programming We Offer:
Children
Pre-Teens
Teens
Adults
Families (together in one program)
Senior Adults

Throughout the year, you'll find the following special emphasis camps (or themes) during one or more of our sessions:
Missions
Outdoor Education
Team Building

Recognizing that some guests have special needs and may not be able to participate in regular camping programs, we set aside camp sessions specifically for guests with the following conditions:
Moderately Physically Disabled
Mentally Impaired

While you're here, you may want to take advantage of the following activities we offer:
Archery/Shooting Range
Nature Center
Ropes/Challenge Course
Soccer Field
Baseball/Softball Field
Basketball Court
Swimming - Outdoor
Game Room/Arcade
Gymnasium

Interested in renting our facilities? We are happy to rent our facilities to the following groups/types:
Children's Groups
Youth Groups
Single Adults
Married Couples
Families (in one unit)

These are the types of accommodations we offer:
Cabins
Cottages
Dormitory
Hotel/Motel
Lodge
Platform Tents

We are set up to handle the following group sizes in the various seasons:
During the summer, we can take care of up to 450 guests. In the spring, we can accommodate 450 guests. Our winter capacity is 450. Finally, in fall, we have enough room for 450 guests.
We also offer the following special activities and features:
We offer 100 acres of pristine woodland deep in the heart of the PA Dutch countryside.

Location
1 hour west of Philadelphia, in the heart of Pennsylvania Dutch country! 10 mile south of Lancaster
Photos
Photo Gallery
https://www.ccca.org/assnfe/images/1776/1776_Azalea-inside-900x500.jpg
https://www.ccca.org/assnfe/images/1776/1776_Bedroom-at-Whip-Poor-Will-Lodge-at-Black-Rock-Retreat-in-PA.jpg
https://www.ccca.org/assnfe/images/1776/1776_Black-Rock-Retreat-Entrance-in-Winter-at-Black-Rock-Retreat-in-PA.jpg
https://www.ccca.org/assnfe/images/1776/1776_Christian-Retreat-Lodging-Options.png
https://www.ccca.org/assnfe/images/1776/1776_Dogwood-front-of-meeting-room-900x500.jpg
https://www.ccca.org/assnfe/images/1776/1776_Gym_2.jpg
https://www.ccca.org/assnfe/images/1776/1776_Hilltop_Fire_Circle.jpg
https://www.ccca.org/assnfe/images/1776/1776_Ropes_High.jpg
https://www.ccca.org/assnfe/images/1776/1776_Sign-at-Black-Rock-Retreat-in-PA.jpg
https://www.ccca.org/assnfe/images/1776/1776_Summer-Camp-Outdoor-Activities-at-Black-Rock-Retreat-in-PA.jpg
https://www.ccca.org/assnfe/images/1776/1776_Summer-Day-Camp-in-Lancaster-PA-at-Black-Rock-Retreat-in-PA.jpg
https://www.ccca.org/assnfe/images/1776/1776_Team-Building-Activities-at-Black-Rock-Retreat-in-PA.jpg
https://www.ccca.org/assnfe/images/1776/1776_Whip-Poor-Will-Lodge-at-Black-Rock-Retreat-in-PA.jpg
https://www.ccca.org/assnfe/images/1776/1776_Winter-Field-Trip-in-Pennsylvania-at-Black-Rock-Retreat-in-PA.jpg
https://www.ccca.org/assnfe/images/1776/1776_Ziplining-in-Lancaster-County-PA-at-Black-Rock-Retreat-in-PA.jpg
Video