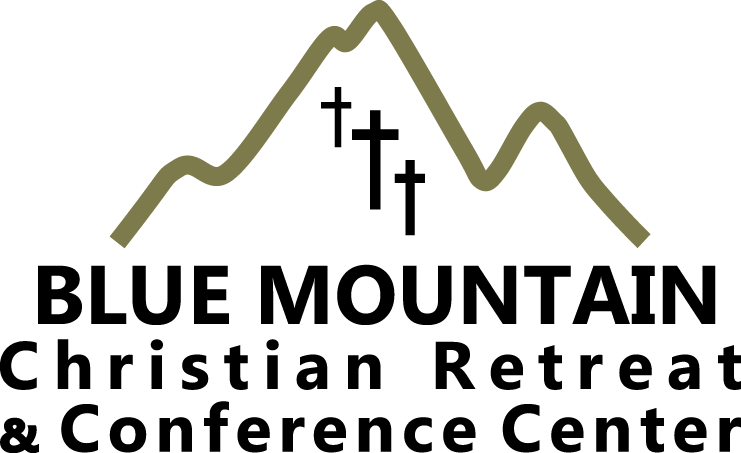 Welcome to Blue Mountain Christian Retreat
1 Christian Lane
New Ringgold, Pennsylvania 17960-8987
Come up to the mountain of the Lord!
Find us on the web at http://www.bmcr.org, or call us at (570) 386-2154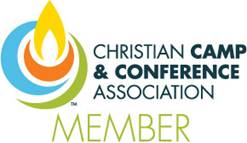 Information
Welcome to Blue Mountain Christian Retreat and Conference Center located in northeastern Pennsylvania where you can come away from the busyness of life and spend time in the Presence of the Lord. Here on the Mountain, you are family!
Situated on 375 acres in the scenic Blue Mountain range, our retreat hosts up to 425 guests. We lovingly serve Christian individuals, groups, churches and families of all nationalities who are seeking to find a deeper relationship with Jesus Christ.

We offer a mixture of Biblical Speakers throughout the season for those who are looking to get away, worship and study the Word of God. Your kids will have a blast with our BMCR Children's Ministry Team! Expect fun activities prepared in our indoor basketball gym as well as in our meeting spaces. Bible lessons are taught to your children, providing an atmosphere for the Holy Spirit to fill them during service time. There's opportunity for getaways and adventures in nature whether you hike up our trails, fish at our pond, have a campfire, or just take a swim at the pool. There is something for everyone to enjoy!

Your church/ministry can host your own day, weekend, or week-long group retreat in one of our multiple meeting spaces. Our special Group packages include nights of lodging, delicious buffet-style meals and meeting rooms. Our facilities provide a variety of settings, sleeping up to 425 guests. Due to our various types of groups, we have several units containing certain accommodations that could fit family, youth, women's, and men's retreats alike.

Come up to the mountain of the Lord!
Affiliation:
Non-Denominational
The types of camps we operate include:
Conference/Retreats

Programming We Offer:
Children
Pre-Teens
Teens
Young Adults
Adults
Families (together in one program)
Families (separated by age)
Senior Adults

While you're here, you may want to take advantage of the following activities we offer:
Soccer Field
Tennis Courts
Baseball/Softball Field
Basketball Court
Swimming - Outdoor
Fishing Area
Game Room/Arcade
Gymnasium

Interested in renting our facilities? We are happy to rent our facilities to the following groups/types:
Children's Groups
Youth Groups
Single Adults
Married Couples
Families (in one unit)

These are the types of accommodations we offer:
Tent Sites
Cabins
Cottages
Dormitory
Hotel/Motel
Lodge
RV Sites

Kitchen Facilities Use
Kitchen for Staff only
We are set up to handle the following group sizes in the various seasons:
During the summer, we can take care of up to 425 guests. In the spring, we can accommodate 425 guests. Our winter capacity is 425. Finally, in fall, we have enough room for 425 guests.
We also offer the following special activities and features:
Hiking Trails, Glow Games, Summer Slip 'n' Slide, S'mores Party Campfires, Movie in the Pavilion, Youth Weekend

Location
30 miles northwest of Allentown, PA, 120 Miles from NYC, 90 Miles from Philadelphia.
Photos
Photo Gallery
https://www.ccca.org/assnfe/images/1600/10_1600_1 Main building night.JPG
https://www.ccca.org/assnfe/images/1600/10_1600_both pools.JPG
https://www.ccca.org/assnfe/images/1600/10_1600_Building Main 2.JPG
https://www.ccca.org/assnfe/images/1600/10_1600_IMG_1134.JPG
https://www.ccca.org/assnfe/images/1600/10_1600_IMG_1698.JPG
https://www.ccca.org/assnfe/images/1600/10_1600_IMG_1875.JPG
https://www.ccca.org/assnfe/images/1600/10_1600_IMG_2160.JPG
https://www.ccca.org/assnfe/images/1600/10_1600_IMG_2642.JPG
https://www.ccca.org/assnfe/images/1600/1600_2014-11-01_6.jpg
https://www.ccca.org/assnfe/images/1600/1600_aerial best.jpg
https://www.ccca.org/assnfe/images/1600/1600_campfire .jpg
https://www.ccca.org/assnfe/images/1600/1600_Campfire2.jpg
https://www.ccca.org/assnfe/images/1600/1600_DSC_5513_1.jpg
https://www.ccca.org/assnfe/images/1600/1600_IMG_7170.jpg
https://www.ccca.org/assnfe/images/1600/1600_IMG_7251.jpg
https://www.ccca.org/assnfe/images/1600/1600_kids binoculars.jpg
https://www.ccca.org/assnfe/images/1600/1600_Main Aud.png
https://www.ccca.org/assnfe/images/1600/1600_Playground.jpg
https://www.ccca.org/assnfe/images/1600/1600_Prayer chapel.jpg
Video