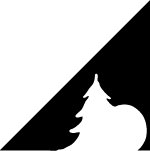 Welcome to Arrowhead Bible Camp
122 Arrowhead Cottage Rd
Brackney, Pennsylvania 18812
Impacting Lives and Making Disciples
Find us on the web at http://www.arrowheadbiblecamp.org, or call us at (570) 663-2419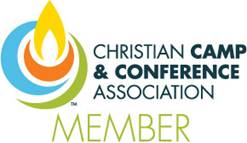 Information
Impacting Lives & Making Disciples through:
Shepherds Camp - residential camp for adults with developmental disabilities, year round.
The James Project - missions at Arrowhead
Guest Groups - serving churches and community groups year round
The Launch Initiative - a Gap Year Program with 30 transferable college credits
Leadership in Disabilities Program - developing the next generation with opportunities to serve year round, focusing on leadership, business, ministry, and the personal care of others.
Affiliation:
Non-Denominational
The types of camps we operate include:
Conference/Retreats
Resident Camp
Work Camp

Programming We Offer:
Children
Pre-Teens
Teens
Young Adults
Adults
Senior Adults

Recognizing that some guests have special needs and may not be able to participate in regular camping programs, we set aside camp sessions specifically for guests with the following conditions:
Hearing Impaired
Speech Impaired
Moderately Physically Disabled
Severely Physically Disabled
Mentally Impaired
Visually Impaired

While you're here, you may want to take advantage of the following activities we offer:
Archery/Shooting Range
Ice Skating
Soccer Field
Baseball/Softball Field
Snow Sledding/Tubing
Basketball Court
Swimming - Outdoor
Fishing Area
Game Room/Arcade
Golf Course (miniature)
Gymnasium

Interested in renting our facilities? We are happy to rent our facilities to the following groups/types:
Children's Groups
Youth Groups
Single Adults

These are the types of accommodations we offer:
Cabins
Cottages
Dormitory

We are set up to handle the following group sizes in the various seasons:
During the summer, we can take care of up to 150 guests. In the spring, we can accommodate 150 guests. Our winter capacity is 150. Finally, in fall, we have enough room for 150 guests.
Location
10 miles south of Binghamton, NY 60 miles north of Scranton, PA
Photos
Photo Gallery
https://www.ccca.org/assnfe/images/141/10_141_DSC_1089 (Large).JPG
https://www.ccca.org/assnfe/images/141/141_13725078_10154380438728453_730756347293042878_o.jpg
https://www.ccca.org/assnfe/images/141/141_DSC_4740 (Large).jpg
https://www.ccca.org/assnfe/images/141/141_DSC_9610-2 (Large).jpg
https://www.ccca.org/assnfe/images/141/141_IMG_4234 (Large).jpg
https://www.ccca.org/assnfe/images/141/141_IMG_8974 (Large).jpg
Video