Welcome to Mt. Gilead Bible Conference, Inc.
13485 Green Valley Road
Sebastopol, California 95472-9714
Creating opportunities for Christ-centered ministry.




Find us on the web at http://www.mtgilead.org, or call us at (707) 823-4508
Download our Brochure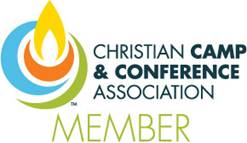 Information
Mt. Gilead Bible Camp exists to share the Good News of Jesus Christ by providing quality Christian camping experiences for our guest retreats and the campers attending our programs. We are committed to providing a refreshing, relaxing and beautiful place for you to reconnect with God and deepen your roots in Him.
Affiliation:
Non-Denominational
The types of camps we operate include:
Conference/Retreats
Day Camp
Resident Camp

Programming We Offer:
Children
Pre-Teens
Teens
Adults
Families (together in one program)

Throughout the year, you'll find the following special emphasis camps (or themes) during one or more of our sessions:
Leadership
Outdoor Education

While you're here, you may want to take advantage of the following activities we offer:
Archery/Shooting Range
Ropes/Challenge Course
Skateboard Park
Soccer Field
Baseball/Softball Field
Basketball Court
Swimming - Outdoor

Interested in renting our facilities? We are happy to rent our facilities to the following groups/types:
Children's Groups
Youth Groups
Single Adults
Married Couples
Families (in one unit)

These are the types of accommodations we offer:
Tent Sites
Cabins
Dormitory
Lodge
RV Sites

We are set up to handle the following group sizes in the various seasons:
During the summer, we can take care of up to 350 guests. In the spring, we can accommodate 350 guests. Our winter capacity is 250. Finally, in fall, we have enough room for 350 guests.
We also offer the following special activities and features:
Zipline, Gilead's Goliath Swing, climbing wall, craft center, frisbee golf course, tether ball, sand volleyball, shuffle board, ping pong, foosball, dodge ball arena, horse shoes, hiking trails, campfires, various indoor and outdoor meeting areas, sound equipment to be used free of charge for your guest group, events for all ages including youth summer camps.

Location
15 miles west of Santa Rosa, CA. In the heart of a beautiful grove of Redwood Trees.
Photos
Photo Gallery
https://www.ccca.org/assnfe/images/11/10_11_2018 photos 052.JPG
https://www.ccca.org/assnfe/images/11/10_11_2018 photos 516.JPG
https://www.ccca.org/assnfe/images/11/11_Calvary Chapel Rental Resized.jpg
https://www.ccca.org/assnfe/images/11/11_JRHFB37.jpg
https://www.ccca.org/assnfe/images/11/11_Mackenna and campers.jpg
https://www.ccca.org/assnfe/images/11/11_OC0A9073.jpg
https://www.ccca.org/assnfe/images/11/11_OC0A9535.jpg
Video