Michigan Executive Leadership Advance
1/13/2020

Eagle Village
5044 175th Ave, Hersey, Mich. 49639
January 13, 2020
9 am - 4 pm
All camping leaders are invited to participate in a dynamic day that will educate, enhance and enthuse you in your unique ministry. You'll enjoy learning from two professional who have served both in the secular and non-profit worlds.
Special guests:
John Jensen: Business Best Practices
Leading camps is hard work! During this session, we will explore some common, but important questions for camp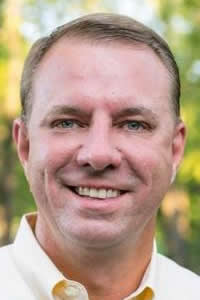 leaders:
How do we maximize our camp resources?
How do we measure and track success for our board and organization?
How do we explore strategic shifts that may better position our camp for the future?
Working from his past experiences at Fortune 500 companies, John will share some practical tools that camps can use to promote and further enhance their ministry.
About John: John Jensen serves as Chief Business Officer of Kanakuk Ministries since 2014. He provides leadership to ministry services including finance, accounting, risk management, purchasing, food services, fleet and development. John is also responsible for Kanakuk's international partnerships in Haiti, Lebanon and Egypt. Prior to joining Kanakuk, John served in a variety of roles in the oil and gas business including operations, engineering, finance, strategy, government affairs, and business development. John has been accountable for $2 billion annual budget, negotiated $15 billion of mergers and acquisitions, and served on the executive team during an initial public offering on the New York Stock Exchange.
Bill McKendry: How to Build a More Exciting and Effective Camp Brand
The concept of branding and the practices of marketing are not easy subjects to navigate for any nonprofit organization.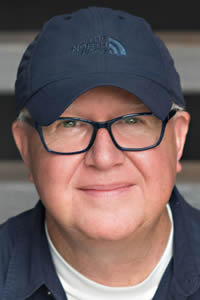 They are especially rough to manage with today's rapidly changing market forces and overflowing channels of communication. Yet, they are disciplines that need to be understood at virtually every level within an organization. Learn not only why it's important to be a brand-driven and how to be more effective in your marketing, communications and fundraising efforts, but also how your camp can be better equipped with these principles to move from "doing good" to doing MORE good.
Get ready to drop into an exciting adventure as Bill guides us through current and classic perspectives that will teach you how to:
Make a case for why branding/marketing efforts are critical to your core purpose – i.e., growing resources to achieve greater organizational returns and impact
Help your organization to see branding/marketing as an "investment" and not an "expense"
Create more effective and sustainable branding/marketing efforts, many that you can begin using immediately.
About Bill: Bill McKendry's quest to help grow the impact of businesses and nonprofit organizations began in 1994 when he brought years of big agency and big brand experience to the table in co-founding Hanon McKendry – a nationally-recognized advertising agency that had dedicated up to 50% of its efforts annually to working with nonprofits. Since then, he and his teams have created and implemented marketing campaigns and branding efforts for a diverse mix of regional, national and international nonprofit and corporate clients, resulting in over 1,000+ award-winning programs.
Corporate clients of Bill's have included: Target Stores, Meijer, Rubbermaid, Rayovac, Owens Corning and Harper Collins | Zondervan. Nonprofit clients include: Alliance Defending Freedom, Ark Encounter, Focus on the Family, Young Life and World Vision.
Seeing a growing need in the idea generation space, Bill has recently launched HAVEN - a creative hub and is now independently running this specialty shop. HAVEN is a one stop destination for strategic and creative ideas where a large network of agencies, alliances and freelance talent are custom-matched and blended uniquely by Bill for specific client needs and challenges.
CCCA member rate: $40 Non-member: $50. Includes continental breakfast, lunch and all materials.
1. Enter your info in the "New User Sign-up" box and click "Create Account"
2. Scroll all the way to the bottom to "Training and Seminars 2020" and click "Start Application"
3. You can register multiople people from your camp in your "household"