Carolinas / Virginias Sectional
03/05/2018 - 03/07/2018
Event Catagory:
03. Sectionals
Location:
Caraway Conference Center and Camp

Carolinas-Virginias/Florida Sectional Conference

March 5 - 7, 2018
Caraway Conference Center and Camp

Sophia, North Carolina
Contact Calvin Lindsey at (336) 629-2374 for registration information.
Keynote speaker - Ken helser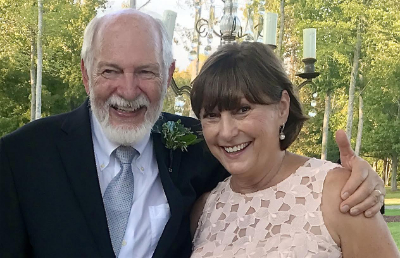 Ken Helser, a native Carolinian, is a musician-song writer, artist, writer, and storyteller. Ken simply refers to himself as a communicator. Once a successful recording star and performer with several hit records, the "do your own thing" lifestyle of party, sex, alcohol and drugs of the 60's caused him to ask, "Is this all there is?" The turning point came when smoking dope, practicing yoga, he picked up a Bible and read, "Why do you work for that which never satisfies… hear, and your soul shall live." Isaiah 55:2 & 3
Ken did hear God's voice, when the Lord said, "You cannot have two masters. Your God is music." Ken said enough and gave Christ Jesus the reigns to his heart and the rest of his life. Now, almost 46 years later, he and his family reside at a small retreat ministry in Sophia, NC, called A Place in the Heart. They travel all over the world proclaiming that life begins by hearing God's voice, and that God wants to speak even more than man wants to hear. The most powerful thing about Ken's life is his willingness to be honest and transparent, which is real Christianity, not religion. Ken is open about his past and says that though once his wife was healed of cancer, the greatest miracle of all is healing the pain of rejection in the human heart.
In his own word, Ken states, "I'm an artist because my Father let me see His beauty; I'm a songwriter because He let me hear His song; I'm a teacher because He let me hear the secrets of His heart. You see, it's not really me, but Christ in me–– the Hope of Glory!"
worship leader - dan hardesty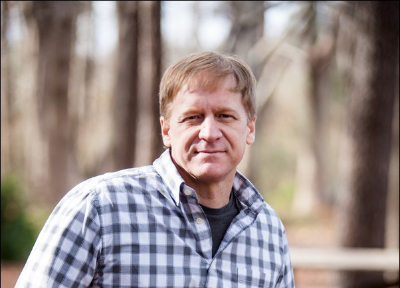 Dan Hardesty is a Lead Pastor at Community Church of Chesapeake. Dan committed his life to the Lord at a young age and made a decision to be involved in ministry in his teenage years, which was the same time he picked up guitar. Dan has also worked in outdoor recreation and camp ministries in Virginia at Triple-R Ranch and abroad at Campamento, El Puente in Bolivia. He currently oversees the preaching ministry at Community Church of Chesapeake while continuing to give direction to the worship ministry teams.
conference rates
All conference rates include all program fees, two nights of lodging, and six meals. Prices vary according to lodging preference.
Bunk Bed - $190
Double - $235
Single - $285
Information for vendors
Vendor registration form:
https://cavasectional.wufoo.com/forms/zv6ud5g1s5cqgj/
Our schedule: March 6, 2018 from 12-2pm. The check in and set up time will be around 10:30am-11:45am that day. We will have lunch available for all vendors beginning close to 11:30am in the vendor hall with the conference participants arriving for their lunch at noon that day. Lunch will be in vendor hall.
Vendor Benefits: If you choose to be a vendor in our exhibit this year, you will not only have up to 2 hours to talk to potential clients and customers from as many as 25-30 different camps from 5 different states, but you will receive a list of all our participants' names and contact information after the conference. Also, your company/organization's name, description and contact information will be in our program booklet which goes out to every participant. This booklet includes the schedule for the conference and a place for them to take notes from the seminars they attend. Participants save these from year to year because of the notes they take, and things they learn. Please see the registration form for more details.
Vendor Options and Fees:
($225) Single Booth: one 6 ft table & up to 2 Tuesday lunches
($375) Double Booth: two 6ft tables & up to 2 Tuesday Lunches
($100) Flyer Stuffing: Get your brochure into the hands of every participant by letting CA/VA cabinet stuff your flyer into the bags handed out to the participants at the door. Cost for this service is per flyer and flyers must be provided by the exhibitor to the vendor coordinator by Feb. 10th.
($150) Full Page Ad in Progam: 8x10 full page ad in Program booklet given to each conference attendee. Ad space is limited
($100) Half Page Ad in Program: 5x7 half page ad in Program booklet given to each conference attendee Ad space is limited
Questions? Contact Vendor Coordinator Jen Collins.