Rocky Mountain Sectional
02/23/2021 - 02/25/2021
Ponderosa Retreat & Conference Center - Larkspur, CO
ROCKY MOUNTAIN SECTIONAL
February 23-25, 2021
Ponderosa Retreat & Conference Center
15235 S Furrow Rd.
Larkspur, CO 80118
Contact Jaime Bell for more information.

As we approach our conference date, we wanted to give you some further information about our 2021 Rocky Mountain Sectional!.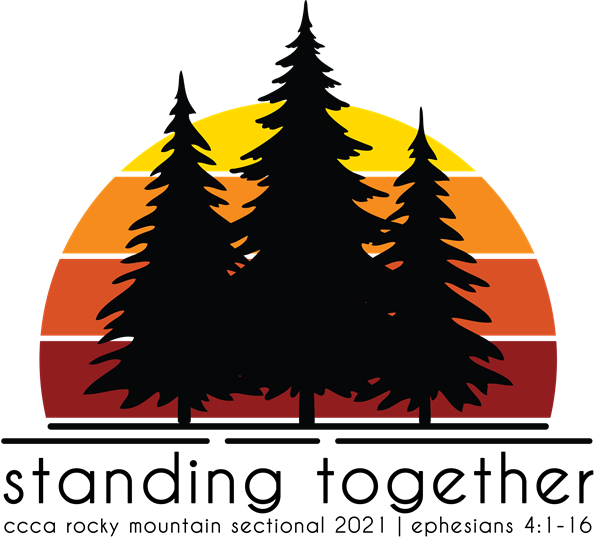 Registration is now open - but closes on February 15!
Seminar Topics:
We're so excited to share our seminar topics and presenters for this year's conference!
Engagement Tactics – Tripp Almon – Summit Ministries
How do you graciously and directly engage and discuss your Christian convictions with those who believe differently than you do?
Roundtable: Activities During a Pandemic – Solo Washington – Sacramento Camp and Conference Center
How do you engage campers while still following COVID-19 guidelines? What activities have worked well for your camp? Bring your ideas!
Planning a Makeover Transformation – Scott King
With many budgets so impacted by COVID-19, how will camps prepare and "upgrade" their facilities with little money? What's worth it and what's not?
Roundtable: Breaking Bread in a Camp Environment – Samuel Stern – Ponderosa Retreat & Conference Center
What is your approach to foodservice? How can you use your foodservice program to foster an environment for ministry and connection?
Making Sure You Can Still Pay the Bills – Scott King
Given the impacts of the pandemic, what are some key elements to ensure your ministry will not be held hostage by finances? What does it take to have both a solid business plan and a solid ministry plan?
The Power of Coaching for Leader Development – Sean McKelvey – Navigators
Leadership coaching is the most effective way to transform the lives of leaders. This workshop will introduce you to the power of coaching and equip you with practical tools to start coaching those you lead.
Discipleship and Disciple Making – Roger Hamilton – Navigators
What are the hallmarks of a healthy discipling relationship? How can you use the discipleship model to strengthen your own faith and the faith of those around you? Learn the defining features present in discipleship and how to implement disciple making in your ministry.
Conference Schedule
Tuesday, February 23, 2021
11:00 AM – Registration opens
12:00 PM – Lunch (Dining Hall)
1:30 PM – General Session 1 (Chapel)
3:30 PM – Breakout groups (Chapel)
5:30 PM – Dinner (Dining Hall)
6:30 PM – General Session 2 (Chapel)
8:30 PM – The "Biggie" (Chapel)
Wednesday, February 24, 2021
7:15 AM – Devotional (Location TBD)
8:00 AM – Breakfast (Dining Hall)
9:00 AM – General Session 3 (Chapel)
10:45 AM – Seminars
12:30 PM – Lunch
1:30 PM – Seminars
3:00 PM – Free Time
5:30 PM – Dinner (Dining Hall)
6:30 PM – General Session 5 (Chapel)
8:00 PM – Auction (Chapel)
8:30 PM – Closing thoughts & raffle (Chapel)
Thursday, February 25, 2021
8:00 AM – Breakfast (Dining Hall)
9:00 AM – Travel home. See you next year!
General Session Speaker:
Our speaker for the 2021 Rocky Mountain Sectional is Mark Hallock. Mark is Lead Pastor at Calvary Church Englewood and also serves as President for the Calvary Family of Churches. Mark earned his MDiv from Denver Seminary and his Doctor of Ministry from Westminster Theological Seminary, and is the author of a number of books including Welcome to the Family, The Priorities of a Shepherd Pastor, and Replant 101: How You Can Help Revitalize Dying Churches. Mark lives in Denver with his wife Jenna and their two kids, Zoe and Eli. In his spare time, Mark could be found eating a burrito at Chipotle, exploring the latest music or theological book, or playing tennis or basketball.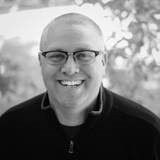 Pricing:
Registration: Free!
We understand that this year has been tough on camps financially. As a result, we are scholarshipping all registration fees for this year's event!
Lodging costs:
Dorm-style room: (community bathrooms, linens not provided. Sleeps up to 4): $15/room/night
Private room (private bathrooms, linens provided. Sleeps 2-6): $50/room/night
Or reserve your own lodging in town!
COVID-19:
Ponderosa Retreat & Conference Center requires two pre-screening forms to be completed for all conference attendees, one completed 7-10 days before the start of the event, and the other completed on the first day of the conference, just prior to arrival. Click here to download the pre-screening form.
Ponderosa also requires a completed COVID-19 waiver for all attendees. Click here to download the COVID-19 waiver.
Don't forget your auction items!
We will be holding a silent auction for smaller items this year, followed by a short traditional auction for a few exciting, big-ticket items! If you have items you wish to donate, bring them with you and drop them off in the Chapel when you arrive!
Proceeds from auction items go towards future Sectional registration scholarships.
Ponderosa's complete COVID-19 protocols are available here. Please take some time to read through and understand these policies!
As we continue to plan this event, we want you to know that we take the current public health situation seriously. The Rocky Mountain Section cabinet believes that it is important to not only safeguard the physical health of ourselves and others, but to also provide resources to support the mental and spiritual health of our members. We are monitoring the current COVID-19 situation closely, and will continue to comply with all state and local regulations. Further information regarding specific COVID-19 policies and procedures will be made available to you as we near our event date. The Rocky Mountain Section cabinet reserves the right to modify or cancel this event at any time if the need arises.
If you have questions or concerns regarding this event's COVID-19 regulations, email jamie@campelim.com.
Here's a video from last year's sectional to give you an idea of what to expect: