Welcome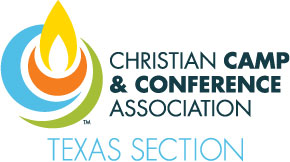 CCCA TEXAS 2024 SECTIONAL
February 5 - February 7, 2024
Riverbend Retreat Center
Glen Rose, TX
Members
Leadership
Region Representative

Paul Biles
Central Southern Region
(2023-2026)

Section President

Jaroy Carpenter
Lakeview Camp & Retreat Center
5128 FM 66
Waxahachie, TX 75167-8907
(972) 923-3811

President Elect




Secretary

Zach Lineback
Tejas
1038 Pvt Rd 2191
Giddings, TX 78942
(979) 366-2422

Treasurer

Evan Stewart
Riverbend Retreat Center
1232C CR 411B
Glen Rose, TX 76043
(254) 897-4011

NextGen Coordinator






Communications Coordinator

Zach Lineback
Tejas
1038 Private Road 2191
Giddings, TX 78942
(979) 366-2422

Government Relations

Scott Regan
Lakeview Camp & Retreat Center
5128 FM 66
Waxahachie, TX 75167-8907
(972) 923-3811

Past President

Vendor Relations

Renae DuBose
Lakeview Camp & Retreat Center
5128 FM 66
Waxahachie, TX 75167-8907
(469) 517-2119

Host Site Representative

Zach Lineback
Tejas
1038 Private Road 2191
Giddings, TX 78942
(979) 366-2422






Member At Large

Gwenda McFadden
H. E. Butt Foundation
719 Earl Garret St.
Kerrville, TX 78028
(830) 315-9200

Member At Large

Laura Elder
Beloved and Beyond
607 Alma Ln.
Brenham, TX 77833


Member At Large

Daran Miller
Glen Lake Camp & Retreat Center
1102 NE Barnard St.
Glen Rose, TX 76043
254-897-2247

MEMBER AT LARGE

Jeremy Eden
Carolina Creek Christian Camps
PO Box 989
Riverside, TX 77637
(936) 261-8334
News and Events
Central Southern Region & National News
Ozark Section has put together a new program to help encourage and equip our members who are new to camping ministry...
Posted: 08/28/2021

Are your kids heading to camp for the first time this summer? You're probably feeling a mix ...
Read more...
Posted: 06/22/2023

Most parents and church leaders understand that social media has a heavy grip on teens. Camp is a ...
Read more...
Posted: 02/10/2023

A week at camp is full of amazing memories, exciting opportunities, new friendships and encounters with God. Help you...
Read more...
Posted: 07/08/2022
Events
September 2023

S
M
T
W
T
F
S
1
2
3
4
5
6
7
8
9
10
11
12
13
14
15
16
17
18
19
20
21
22
23
24
25
26
27
28
29
30

List of Events for the Day of 9/21/2023
Sectional
CCCA TEXAS 2024 SECTIONAL
February 5 - February 7, 2024
Riverbend Retreat Center
Glen Rose, TX
NextGen

NextGen coordination will take place at a section level, with assistance from the CCCA National Offices. Find out how you can get involved in NextGen, either as a mentor, or a mentee.
NextGen Coordinators: Access your NextGen Coordinators Toolbox. Please contact CCCA with any information or questions you have at: info@ccca.org.
Coming Soon: Important NextGen information from the Texas Section.
Connection
YOU'VE GOT QUESTIONS. YOU'VE GOT ANSWERS.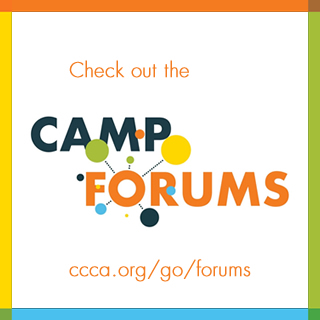 One of the greatest benefits of an association is the ability to ask colleagues what's been proven to work in their organization. For CCCA members, having access to insider information and best practices saves time and money. Check out CCCA's Camp Forums to find topics of interest to help you excel in your role at camp.
Section Manual
Download the latest Section Manual.
All Sections
View all sections.