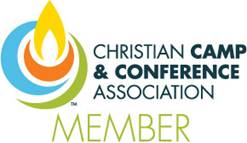 Information
Evans Creek is recovering and rebuilding after the 2020 Beechie Creek Fire destroyed all 30 structures. Experiences are still limited in 2023 to 20 participants, summer only, and primarily tent camping for persons with special needs. Non-denominational Christian program provided by trained, certified adult staff. Respite care and fall and winter experiences for groups under five persons.
Camp is accredited by the American Camp Association. Evans Creek believes God's love extends to every person and He has an undeniable purpose for each life. Evans Creek's "Up Camp" serves 12 years of age through geriatric ages by providing opportunities to celebrate purpose, community and living Christmas everyday.
The types of camps we operate include:
Resident Camp

Programming We Offer:
Children
Pre-Teens
Young Adults
Adults
Senior Adults

Recognizing that some guests have special needs and may not be able to participate in regular camping programs, we set aside camp sessions specifically for guests with the following conditions:
Hearing Impaired
Speech Impaired
Eating Disorders
Moderately Physically Disabled
Severely Physically Disabled
Mentally Impaired
Visually Impaired

While you're here, you may want to take advantage of the following activities we offer:
Archery/Shooting Range
Horseback Riding
Nature Center
Basketball Court
Swimming - Outdoor
Fishing Area

Interested in renting our facilities? We are happy to rent our facilities to the following groups/types:
Children's Groups
Youth Groups
Single Adults
Families (in one unit)

These are the types of accommodations we offer:
Tent Sites
Platform Tents
RV Sites

Kitchen Facilities Use
Kitchen for Staff only
We are set up to handle the following group sizes in the various seasons:
During the summer, we can take care of up to 30 guests. In the spring, we can accommodate 30 guests. Our winter capacity is 0. Finally, in fall, we have enough room for 0 guests.
We also offer the following special activities and features:
Theme related activities designed for the unique ability levels of campers. Fun, discovery and skill building through arts and crafts, drama, dance, paddle boats, archery, fishing, horse riding, swimming in a river, water fights, gold panning, nature exploration, Bible study and more.

Location
Photos
Photo Gallery
Video
Summer sessions begin end of June and close mid August. Scholarships available.
Fees includes 24 hour personal care, activity supplies/equipment, adult supervision (ratio 3:1), water bottle and tee shirt. Medical staff on duty.