Welcome to Home of Peace of Oakland
4700 Daisy Street
Oakland, California 94619
Serving the worldwide Christian community since 1893.
Find us on the web at https://homeofpeace.com/, or call us at (510) 531-4200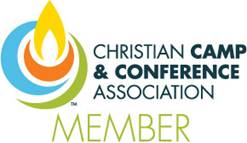 Information
Affiliation:
Non-Denominational
The types of camps we operate include:
Conference/Retreats

Interested in renting our facilities? We are happy to rent our facilities to the following groups/types:
Children's Groups
Youth Groups
Single Adults
Married Couples
Families (in one unit)

These are the types of accommodations we offer:
Bed & Breakfast

Kitchen Facilities Use
Rental groups may use kitchen facilities
We are set up to handle the following group sizes in the various seasons:
During the summer, we can take care of up to 26 guests. In the spring, we can accommodate 26 guests. Our winter capacity is 26. Finally, in fall, we have enough room for 26 guests.
We also offer the following special activities and features:
We have a chapel and conference room.

Location
Camp is located 7 miles northeast of Oakland.
Photos
Photo Gallery
Video